The most common mistakes when using eyeliner .. Avoid them!
13 March, 2023
0 Comments
---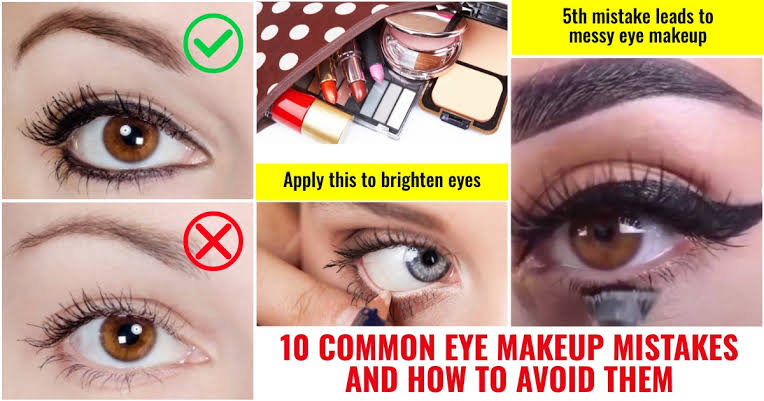 ---
Eyeliner is one of the basic makeup tools that gives you a sophisticated look, highlighting the beauty of the eyes and adding attractiveness to them. But at the same time, it needs a lot of mastery to avoid common mistakes while using it to get satisfactory results and perfect eyes. Learn in this article about the most common mistakes while drawing eyeliner to avoid them next time.
1- Exaggerating the definition of the lower eye
Drawing thick lines to define the bottom of the eye, especially with the use of dark colors, may make your eyes appear smaller. It also becomes easy for some smudges to appear under the eyes. If you want to define the bottom of the eye, it is recommended to use a light pencil to get a perfect look. Brown or taupe is also recommended.
2- Draw the eyeliner unevenly
Of course, removing eyeliner from the upper eyelid several times if you don't get an even line is very stressful. But to maintain an even line, avoid reaching the outer corners of the eyes. This may cause skin folds to stand out, and not get a smooth and even line. It is also advised not to close the eyes while drawing eyeliner to ensure an even line faster. Also, when applying gel liner, use a slanted brush to get a soft, smooth line.
3- Use black or brown only
White or nude eyeliner under the eye works like magic to give the eyes a wider look. Use white eyeliner pens or any of the light colors on the lower eyelashes.
4- Using the wrong type of eyeliner
Eyeliner pens are the most suitable if you are in a hurry, as they are the fastest and easiest to use without any smudges.
As for the gel liner, it is the most suitable for a perfect party look, as it is water resistant, and allows controlling the thickness of the line above the eyes.
As for the liquid liner, it is an innovative type of eye liner, and it is the most accurate, but it needs a steady hand to draw it. If you are a beginner, use gel liner instead of liquid.
5- The instability of the eyeliner
To ensure the stability of the eyeliner, draw the eyeliner using a pen or a small brush, then fix the line using a powder suitable for the color of the eyelid shadow. To keep it in place for longer, dip your eyeshadow brush in Vaseline first.