Smoked salmon mini-agels
12 December, 2021
0 Comments
---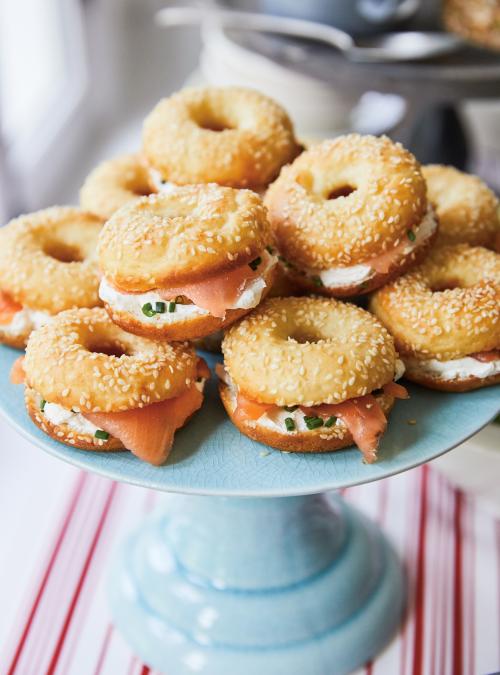 ---
Smoked salmon bagels are a classic. But when you can make them yourself, by baking the dough in a donut mold, it's even better! The bonus: these minibagels are softer and softer than full-size ones. They could also be served as bites for the aperitif.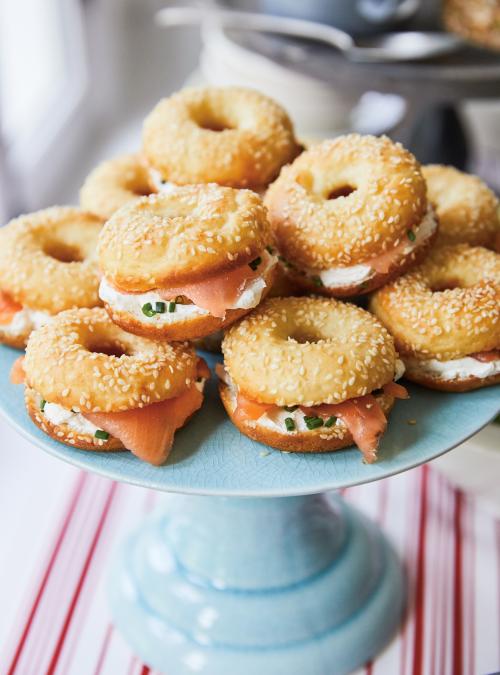 NOTE
If necessary, slide the tip of a plastic knife between the bagel and the pan to release it.
Minibagels
Place the grill at the center of the oven. Preheat the oven to 190 ° C (375 ° F). Generously butter a 12-cavity donut pan.

In a bowl, combine the flour, baking powder, salt and baking soda.

In another bowl, whisk together egg and sugar until fluffy, about 2 minutes. Add the oil and mix. Add the dry ingredients alternately with the buttermilk and mix until the dough is smooth and homogeneous.

Using a pastry bag fitted with a plain nozzle, distribute the preparation in the cavities of the mold. Sprinkle the top of the paste with sesame seeds.

Bake for 15 minutes or until the minibagels are lightly browned. Unmould by inverting the bagels on a parchment paper or a clean cloth (see note). Let cool. Freeze at this stage, if desired.
Assembly
Cut the minibagels in half horizontally. Spread the bases with the cream cheese, then sprinkle with the chives. Garnish with smoked salmon. Pepper. Close the minibagels.
Tags:
bakery
,
Cook
,
Food
,
yummy