Spinach and tropical fruit smoothie bowl
12 December, 2021
0 Comments
---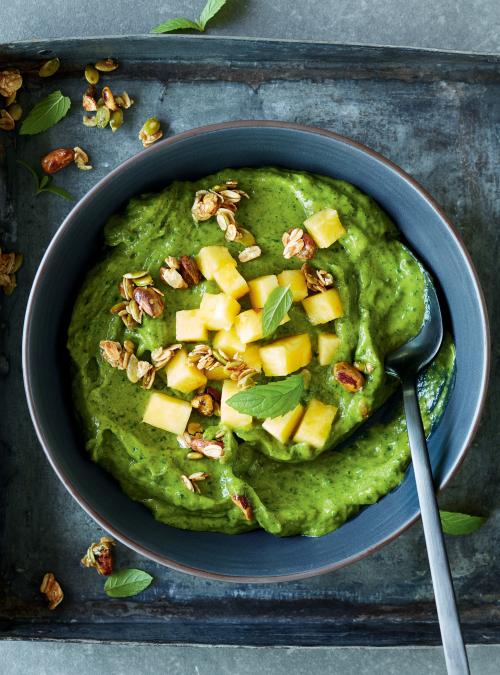 ---
The texture play in this recipe is 100% happy. With its generous serving of raw spinach, homemade granola, frozen exotic fruits and creamy avocado, this bowl is fresh and perfect for lunch.
Granola express
Smoothie
Granola express

In a small non-stick skillet, bring the maple syrup to a boil. Add the pumpkin seeds, pistachios and oatmeal. Continue cooking, stirring with a wooden spoon, until the syrup becomes grainy and coats the seeds, pistachios and flakes, about 3 minutes. Let cool. Stir in the camelina seeds, if desired. Granola will keep for 2 weeks in an airtight container at room temperature.

Smoothie

In a food processor, smooth the avocado, pineapple, mango and spinach until smooth, but still frozen.

In a bowl, pour the smoothie. Garnish with granola to taste, pineapple, mango and mint leaves, if desired. Serve immediately.