Beauty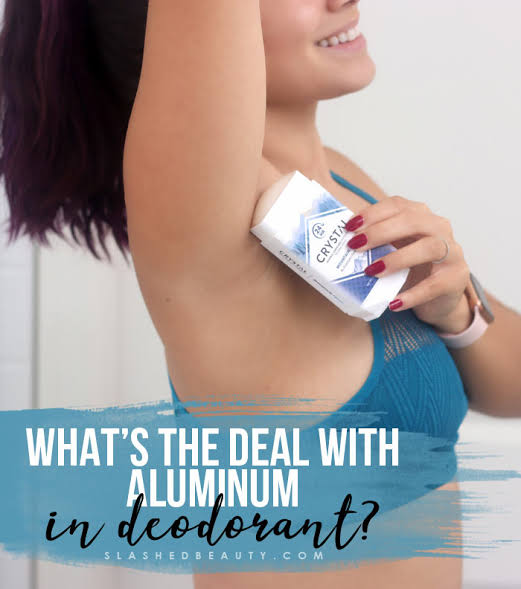 Deodorant: What it should contain and what to watch out
When the skin of the armpits is dry, it becomes irritated easily. Therefore, to be well tolerated, the deodorant must fight against perspiration and odors but also soothe and moisturize.
DEODORANT 

, WHAT IT SHOULD CONTAIN
Antimicrobial agents
They limit the proliferation of bacteria, responsible for bad odors. But they do not completely remove them so as not to disturb the balance of the skin flora. They can be of synthetic or natural origin (wheat, corn).
Odor neutralizers
Their role is to capture bad smells in order to make them disappear by a chemical process. Zinc salts (zinc gluconate and pidolate) and sugars (trehalose) in particular "trap" the malodorous components.
Moisture absorbers
These are fine powders, such as talc, kaolin (white clay) or small beads of mineral origin such as perlite, extracted from volcanic rocks. They act like mini-sponges capable of absorbing perspiration and odors.
Moisturizing and soothing agents
To counteract skin dryness or irritation. Glycerin is most often found for hydration, bisabolol or thermal water for soothing.
Antioxidants
Like vitamin E, which slows down the oxidation of sweat on contact with air, and therefore the appearance of bad odors. Or sodium stearate (or soap), the main constituent of stick deodorants, which gives a solid texture.
Propellants
They are present in sprays, which are less recommended for sensitive skin because of their cool effect which can burn.
DEODORANT 

, WHAT TO WATCH OUT FOR
The Alum Stone
This rock crystal (potassium alum) is an aluminum salt of natural origin. Neutral product, authorized by the Cosmebio-Ecocert charter, it tightens the pores, without completely closing them. However, it can irritate sensitive skin.
Aluminum salts
Present in antiperspirants, these miniparticles (aluminum hydrochloride) have the property of closing the pores through which the sweat flows. Deodorants for sensitive skin generally contain less than 1%, knowing that the recommendations limit their use to 0.6% in the formula.
The alcohol
Antibacterial, it allows the deodorant to dry quickly. Other side of the coin, it dries up the skin.
Perfumes and essential oils
THEY CAN BE ALLERGENIC. THE FORMER MASK ODORS, THE LATTER (PALMA ROSA, MINT, CLOVES AND TEA TREE) HAVE AN ANTIBACTERIAL ACTION. BUT THEY CAN LEAD TO CONTACT ALLERGIES.
DEODORANT, WHAT WE ASK OF HIM
To fight bad odors effectively and to limit humidity.
To offer good tolerance thanks to soft textures that do not irritate. And even to limit irritation from shaving and friction.
To be comfortable with pleasant textures, which are forgotten.
Additional Tips:
You can have sensitive skin on the armpits, without having sensitive skin on the face or on the body, because the skin is thinner there. Rather, it is those who shave daily or remove their hair often that can suffer from it. Sensitive skin should avoid formulas containing alcohol. This is why sticks and beads are preferable to sprays. You should also avoid applying your deodorant immediately after waxing.