Beauty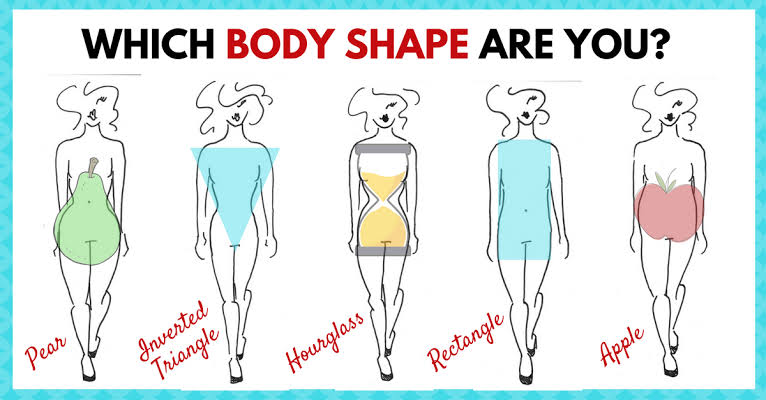 What is your body type?
Here are some explanations and tips that will enlighten you on your body type.
First of all girls, know that your body type has nothing to do with your weight. Here we are only talking about the shape of the body!
WOMEN IN 8, A AND X9
The woman in 8 corresponds to the ideal feminine, marked waist and hips and shoulders of the same width.
The woman in A has a marked waist but her hips are wider than the shoulders.
The woman in X is very close to 8 but less plump, and it often characterizes very thin and lanky women.
For these 3 silhouettes, 8, A and X, you can wear patterns and horizontal stripes on the upper body. These will widen and balance the silhouette with the lower body. For the A, dare the shoulder pads and structured tops, while for the X, prefer rounded cuts.
THE WOMAN IN V
As for her, her shoulders are wider than her hips.
Here you have to rebalance your figure by expanding your pelvis. Pleated skirts, carrot pants and skater dresses are yours.
WOMEN IN H AND O
The woman in H has very little marked waist and hips and shoulders in the same alignment.
The woman O is her, all round.
The O or H silhouettes are perfect for wearing fitted jackets that will give the illusion of a marked waist. Be careful, however, for the H; do not wrap a slightly marked waist so as not to attract the eye!
Thus, the goal is to find what type of clothing enhances us the most according to our morphology, to make everyone believe that we have an 8 body shape … Smart!
SOME ADDITIONAL TIPS
Avoid excessive color contrasts between the upper and lower body (especially if you are an A woman) in order to harmonize everything.
For fans of all kinds of patterns, be careful: the bigger the print, the more it increases the volume! It's up to you to find out how to wear it according to your body type!
There you go, you know everything! Now you can go shopping and fill your wardrobe even more!