SKINCARE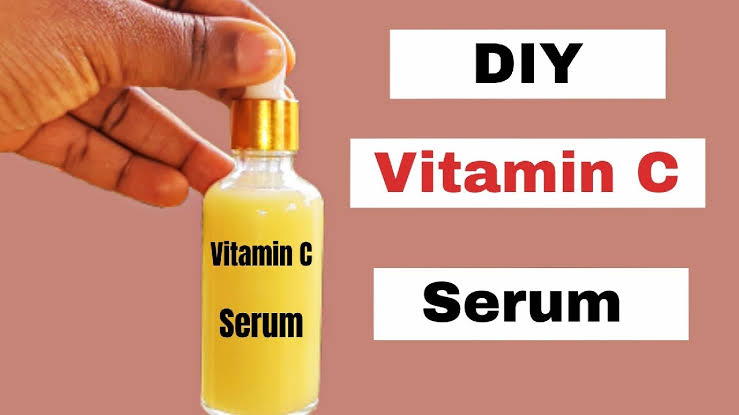 What is the way to make vitamin C serum at home?
Here's how to make a vitamin C serum at home, easily and with natural ingredients. Thus, you get rid of many skin problems. For example, pigmentation, pimples and dark spots, in addition to enhancing the secretion of collagen, which is responsible for the youth and health of the skin. Instead of spending a lot of money to buy vitamin C serum products, make your own at home.
How to make a vitamin C serum step by step
The method of making the nourishing serum includes the necessary ingredients, how to prepare it, how to use it, and the proper storage method:
Ingredients for making your own serum at home

The ingredients for a home serum preparation method are: a tablespoon of vitamin C powder, like aloe vera gel, 2 tablespoons of distilled water, drops of orange oil and a teaspoon of sweet almond oil.
How to make vitamin C serum for skin
To make the serum, put in a clean bowl the distilled water and then the aloe vera or aloe vera gel and mix well. Now add the vitamin C powder and keep stirring. Then add the drops of orange and sweet almond oil and mix carefully. Sterilize a bowl or bottle well and then add the vitamin C serum that you have I prepared it normally.
How to store the serum
Vitamin C serum prepared with natural ingredients at home should be placed in a dark glass container. Shelf life may last for a whole month if good storage is observed.
How do you apply vitamin C serum to the skin?



Cleanse your skin in the morning well with a good cleanser. The correct way to apply vitamin C serum is to put an appropriate amount in the palm of the hand. Then spread it on your face and skin. The ideal time to use the vitamin C serum is at night. Now you have a fresh skin free of wrinkles, signs of aging and impurities.
If you apply serum in the morning and have to go out, don't forget to apply sunscreen.
What are the benefits of natural vitamin C serum? It contains antioxidants to nourish the skin and renew skin cells. It enhances the ability of collagen production, thus you get fresh and healthy skin. Vitamin C contributes to tightening the skin in addition to cleaning the pores of sediment and dirt. It moisturizes the skin and balances the acidity rate inside. It also gives it the necessary softness.Control the secretion of excess oils and the consequent skin problems.
Note: You should initially do an allergy test on a small part of the skin and thus make sure that you do not suffer from any allergic symptoms to my mother who is one of the ingredients