What can be done for wrinkles around the eyes?
21 November, 2023
0 Comments
---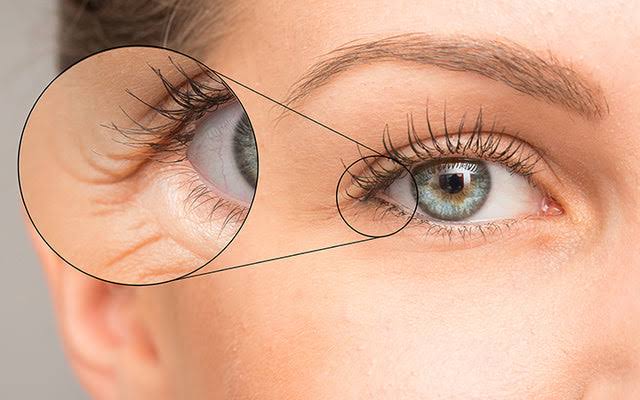 ---
It is a natural process to form lines around the eyes with aging. Wrinkles around the eyes can make a person look older and tired.
With aging, it is a natural process to start forming lines around the eyes. Wrinkles around the eyes it can make a person look older and tired. Below will be mentioned measures to reduce wrinkles around the eyes or delay their occurrence.
What are the applications that can be done for wrinkles around the eyes?
Botulinum toxin application (Botox): It can be safely applied to the legs. The process takes about 10 min, the effect is 3-5. Day starts 2. The week becomes apparent; the effect lasts for an average of 3-6 months. Repeated applications do not mind. Recurrent applications both reduce the appearance of existing wrinkles and reduce the formation of new wrinkles.
Mesotherapy/PRP: For finer wrinkles, anti-wrinkle anti-aging active ingredients by needle can be given (mezotherapy) or activated stem cells (PRP) into the wrinkles.
The procedure takes 10-15 minutes, local anesthesia can be applied before the needle entry sites. 3-6 sessions are applied at 2-4 week intervals.
Filler: Wrinkles that do not regress with Botox treatment can be filled with hyaluronic acid material that we call filler. The process takes an average of 10 minutes and has an average of 1 year of persistence.
Laser, radiofrequency etc.: Such devices can be applied for the purpose of renewing the wrinkled cells in the region. Your dermatologist decides the number of sessions and the range of sessions.
Protection from the sun: The sun accelerates aging, increases collagen degradation. The eye area can be protected from the harmful rays of the sun with dark black glass and wide sunglasses that can also contain our eye environment. You can apply a day cream over 30 SPF protection factors to the right and left corners that do not close with sunglasses.
Avoiding excessive gestures: Constantly looking at the eyes, using many facial expressions increases the formation of wrinkles around the eyes.
Creams around the eyes: There are scientific studies that many active substances such as retinol, vitamin C, vitamin E, peptides, caffeine, nicotinamide slow the formation of wrinkles around the eyes.
These products can be reached from pharmacies or warehouses where dermocosmetic products are sold. The key here is the regular and continuous use of this product. Effects generality 2-3. Appears on the moon.
Sleep: Regular 7-8 hours of sleep per day reduces skin aging and therefore wrinkles around the eyes.Nutrition: The antioxidant content of too much food and regular nutrition slows the formation of wrinkles.