SKINCARE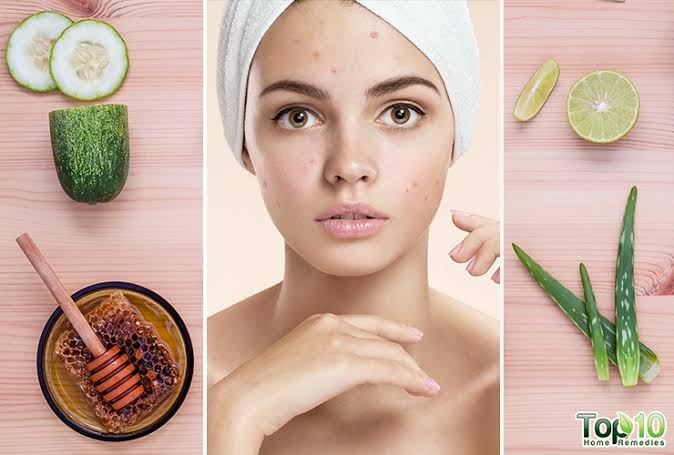 The secret to fighting acne is in your kitchen
Are you tired of unsightly enlarged pores and dreaming of clearer, more radiant skin? Good thing, a natural solution exists!
Generally, combination and oily skin are more predisposed to this type of inconvenience. These thicker skins produce more sebum, this fatty substance essential for the protection of the skin.
The problem is the excess sebum. It dilates the pores which feed on this excess fat. Result, impurities are lodged there and in contact with the air, the comedones oxidize and blacken to finally become what are called blackheads.
The causes can be various; hormonal upheaval, sun exposure, use of inappropriate products disrupting the pH of the skin …
But enlarged pores are far from inevitable. And good news, there is a natural remedy!
THE MASK WITH EGG WHITE AND LEMON JUICE
The miracle solution? An egg white mask mixed with lemon juice. And yes, it's that easy!
Egg white is a great skin ally and its properties are numerous. Besides absorbing excess sebum, it contains a very important enzyme called lysozyme. The latter is a natural antibiotic for the skin and it attacks the bacteria responsible for the appearance of comedones. In addition, its concentration of natural emulsifiers promotes deep cleansing of the skin.
Lemon is also an essential ally in the fight against blackheads. Its antiseptic, energizing and purifying properties are ideal for eliminating them and accelerating the drying and healing of pimples.
In summary, the mask with egg white and lemon juice has only qualities. Natural, economical and easy to make, it will be your new beauty secret.
Ingredients :
Preperation :
Separate the white from the egg yolk. Beat the egg white until stiff and apply it immediately to the cleansed face. As soon as the mask is dry, rinse the face and apply lemon juice using a soaked cotton ball.
Warning :
Lemon being photosensitizing, you should not in any case expose yourself to the sun after its application.
In addition, it will be too aggressive for sensitive skin. Then replace it with rose water.
Of course, if the problem persists, consult your dermatologist.