Medical tips to protect your skin with high temperatures
---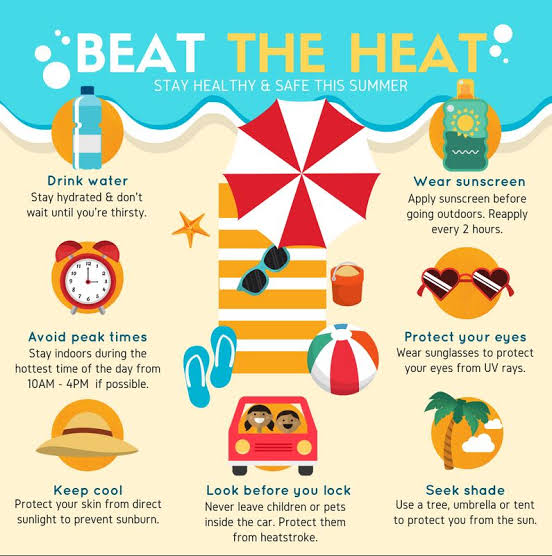 ---
During this report, we will learn about the most prominent and important health tips that contribute significantly to obtaining healthy and fresh skin, according to the "healthline" website, including:
Drink more water, as it contributes to a fresh, healthy and wrinkle-free complexion, and significantly increases the vitality of the skin.
– More than eating healthy foods rich in fiber and water, as they contribute greatly to obtaining healthy skin and a wonderful appearance, so you can eat oranges, guavas, lettuce, cucumbers, watercress, and parsley.
– Eat foods rich in vitamin C and antioxidants, as they contribute greatly to supplying the skin with nutrients that contribute to obtaining fresh, healthy skin, with a wonderful appearance, free of wrinkles, and reducing signs of aging.
– Using natural materials on the skin, because they greatly contribute to the revitalization and renewal of body cells, including yogurt, honey and lemon.