COOKING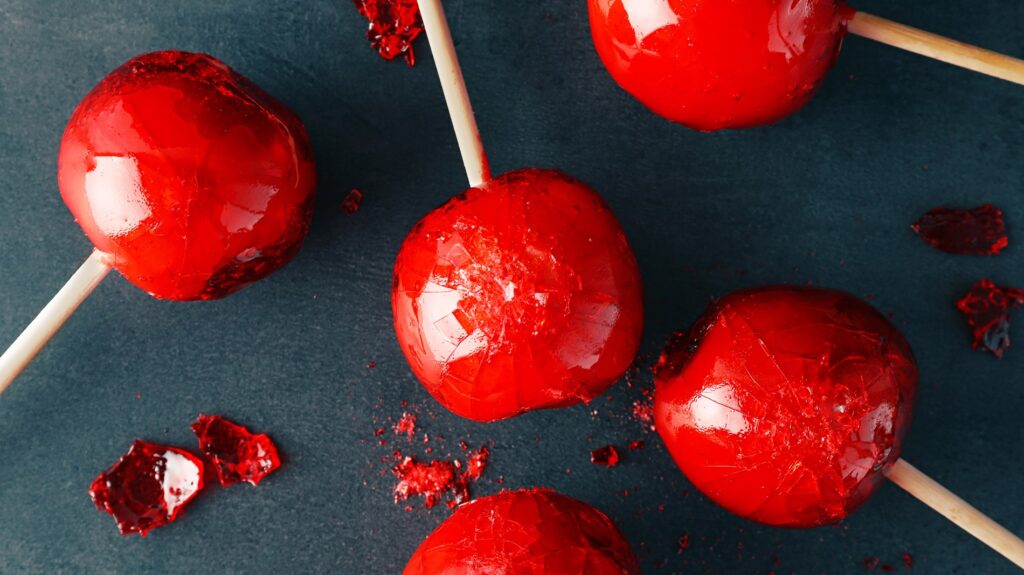 Make "apple toffee"… in just 20 minutes
"Apple Toffee" is a favorite dessert of all children, and its shape attracts them in particular, and it spreads in most countries of the world, and most of us may have tried its taste in childhood.
Perfect for fall and sleepless nights, apple toffee is perfect for you, and you might really want to make it, but have no idea how to make it.
Pause and do not despair; Because we will put in your hands a very easy recipe, in which we will replace the golden liquid that you know with honey, a step that will save a lot of time and long hours that may tire you, as you make the perfect caramel for this dessert, and honey may seem healthier and more beneficial, and certainly has a taste A delicious treat that not many people can resist.
How to make "apple died" in a period not exceeding 20 minutes at the latest:
This meal is enough for six people, takes ten minutes to prepare, and is cooked in another ten minutes.
the ingredients:
200 grams of sugar.
Half a cup of water.
6 small apples.
100 grams of honey.
One teaspoon of white apple cider vinegar.
How to prepare
1. Put the water and sugar in a suitable saucepan, and heat it until the sugar completely dissolves, without stirring, and be careful not to leave any pieces of sugar undissolved or stuck in the bowl.
2. While the sugar is melting, start washing and drying the apples well, then press them with an eskimo stick, or any suitable piece of wood.
3. Add honey and vinegar to the melted sugar, then raise the temperature, and start boiling the mixture while stirring for five minutes, until its color begins to change to darker, and turns into a "toffee" color, and keep it on the fire until the temperature of the entire mixture reaches 150 degrees Celsius, Test it by dropping a small piece of it into a glass of water. If it turns straight into a brittle glass-like substance, it's ready.
4. Remove the pot from the heat, and place it in another bowl filled with cold water for a few minutes.
5. Remove the bowl from the cold water, then start dipping the apples in the prepared "toffee", then put the coated apples on a tray greased with a little oil so that they do not stick to it, and you may need to cool the dessert a little so that it does not run from the apples.
6. Leave the apples to cool and harden, then wrap them in cellophane paper, to keep them from melting and softening if they are left at room temperature.