SKINCARE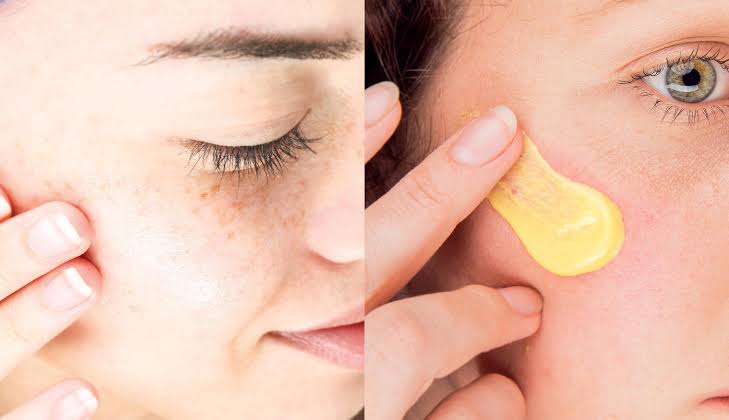 How do you make a moisturizer for oily skin?
We help you, dear follow our magazine, by explaining to you the ways to make a moisturizer for oily skin, with natural ingredients from your kitchen. You will not need to buy expensive products, to get smooth and clean skin without the presence of excess oils, which bothers many.
How do you make a moisturizer for oily skin from your kitchen?
Oily skin is one of the most difficult types of skin to deal with, because it is prone to the appearance of the problem of acne and skin sensitivity. Moisturizer is one of the most important oily skin care products, so we present to you, my lady, the methods of making oily skin moisturizers at home, which are:
Milk: Contains lactic acid, which moisturizes the skin and creates a natural moisture barrier that protects and maintains it. Add a few drops of lemon to a quarter cup of milk. Mix the mixture well and spread it all over your face. Wash your face with lukewarm water after 10 minutes. Repeat Moisturizing mask for oily skin from milk once a week.
Sunflower seed oil: This oil contains moisturizing linoleic acid, which creates a strong protective barrier for the skin.Distribution of drops of sunflower seed oil on the face well.Do not wash it and apply it once a day, to moisturize your skin Effectively, green tea: green tea maintains moisture in the skin besides preventing it from losing water. Make green tea and leave the bags to cool. Empty the content of green tea bags in a bowl, add a spoonful of white honey to it. About 10 minutes. Use your natural moisturizer of green tea for oily skin twice a week.
Rose petals: Besides being a natural moisturizer for oily skin, they are an effective astringent ingredient. In a pot on the fire, put an amount of rose water with half a cup of rose petals. Strain and leave it to cool, then add to Use aloe vera or aloe vera gel. Before bed, apply it to your face. You will get moist skin, without the usual problems of oily skin.
Strawberry: Strawberry nourishes the skin and maintains the water content in it. Mix three strawberry purees with: 2 teaspoons of honey and 1 A tablespoon of fresh cream. Spread the mixture on the face and neck, and wash it off after 10 minutes. Use a moisturizing strawberry cream for oily skin twice a week. Lemon and honey: Make two in one, moisturizer and astringent to nourish and moisturize the skin. Mix white honey with lemon juice well. Wash your face after 10 minutes of distributing the natural cream. Use the cream once or twice a week.