Diet egg white omelette
24 December, 2022
0 Comments
---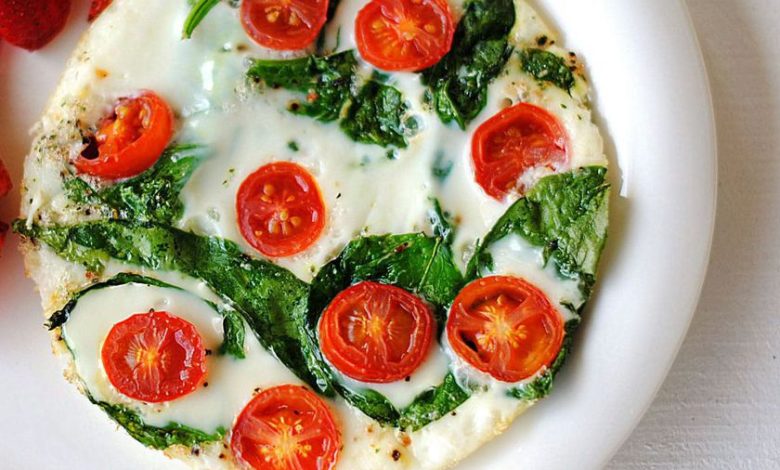 ---
If you are looking for a way to make an egg white omelette for the diet, find out from my site a simple and distinctive breakfast recipe that you can prepare with the vegetables you have available.
Modus operandi of omelette egg whites diet ingredients
Egg whites: 4 pieces (large size)
Salt: 1 teaspoon (kosher)
Black pepper: half a teaspoon (freshly ground)
Garlic powder: half a teaspoon
Parmesan cheese: 1 tablespoon (grated)
Green onions: a quarter cup (chopped)
Cherry tomatoes: a cup (halved)
Olive oil: a little (spray)
How to prepare
Heat a non-stick frying pan over medium heat for 2-3 minutes.
Meanwhile, in a medium bowl, whisk the egg whites, salt, pepper, and garlic powder until foamy and Parmesan cheese is incorporated.
Add the vegetables to the egg whites and whisk again.
Lightly spray the skillet with olive oil, then pour the batter into the skillet, tilting the skillet to distribute it evenly.
Once the edges begin to set, reduce the heat to medium/low, lift the edges of the omelet gently and repeatedly, tilting the pan to allow the still runny egg whites to slide to the bottom of the pan, where they will cook faster.
When the bottom of the omelette is done and the top is firm, but still moist, carefully flip the omelette over.
Transfer the omelette to a serving plate.