Colorful checkers conquer fall fashion
4 November, 2021
0 Comments
---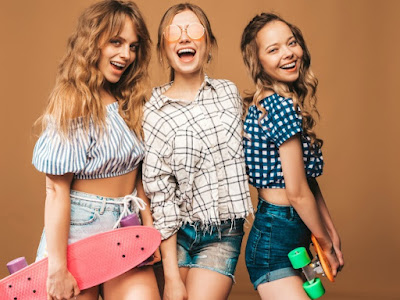 ---
Elle  magazine  reported that  colorful checkers are invading  women's  fashion  in the fall/ winter of 2021/2022  to give  women a classic,  elegant  look that expresses attractiveness.
The  magazine,  which is  concerned with  fashion and beauty,  pointed out that plaid  patterns in  bright  colors  such as orange and  green  adorn this season's skirts, trousers, jackets, blazers and coats,  to give the  look  a touch of  joy that breaks the gloominess of the  prevailing  atmosphere  at this time of year.
"Elle"  added that the  pieces of  clothing  decorated with  colorful plaques  can be coordinated with  leather  pieces and  huge boots to get a  more  daring  look, noting that the  pieces with  a larger  cut than the size (Oversized)  give the  look a  more  free and  unique character.