What are the Recommendations for Skin with Yellow Undertone?
30 September, 2023
0 Comments
---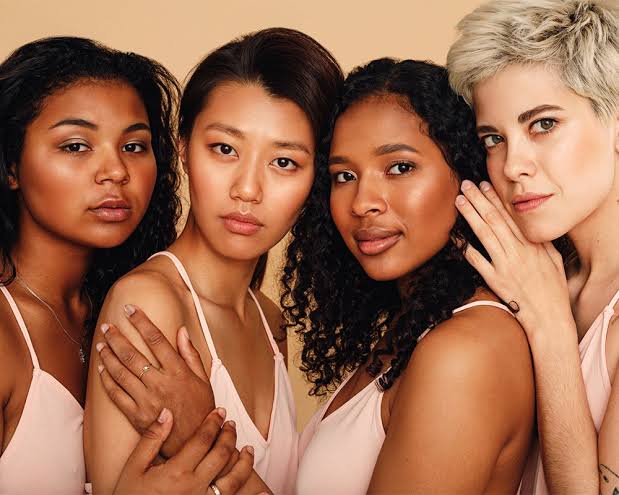 ---
Skin with yellow undertones It is one of the most common skin tones in the world. People with yellow undertones, who are included in the warm undertone group among skin undertone colors, have yellow-toned reflections on their skin. One of the common misconceptions about people with warm undertones is the claim that this skin tone is most common in people with dark and wheatish skin. However, there are also many white-skinned people with a yellow skin undertone. Yellow undertones are also common in people with white skin color. The occasional yellow reflections on the skin of people with a yellow undertone indicate that the skin has a warm undertone. Knowing your skin color helps you determine the colors that suit your skin and choose the tones that will suit you when choosing make-up and clothes. So, what is yellow undertone skin and what are the suggestions that will suit this skin color? Bride
What is Yellow Undertone Skin?
People with yellow undertone skin have more yellow pigments on their skin. Yellow skin undertone is also known as warm skin tone. Those with yellow skin tone generally tend to look more energetic. Skin with yellow undertones has the ability to carry yellow and similar tones well. However, skin with yellow undertones can easily appear pale and lifeless when using the wrong colors. This can cause people to look tired. For those with yellow undertone skin, not skipping their care practices and following a correct care routine will help their skin look more vibrant.
How Do I Know If I Have Yellow Undertone Skin?
You can use a few simple methods to understand if you have yellow undertone skin and be sure about your skin undertone. Here are some methods you can try at home…
Do the white t-shirt test: You can understand your skin undertone by wearing a white t-shirt at home or holding a white piece of paper just under your face. If your skin looks yellow or orange when you look in the mirror, you have a yellow undertone. Even if you think that white color does not suit you, there is a high probability that you have a warm undertone.Pay attention to the sun: If you tan easily when you sunbathe in summer, it means you have yellow undertone skin.Examine the veins: To make sure of your undertone, you can examine the vein colors on your wrist in a bright room. If the veins in your wrist are green, your skin color is yellow.
Which Color Suits Yellow Undertone Skin?
Colors that suit skin with yellow undertones are yellow and colors compatible with yellow. Tones such as yellow, orange, cream and gold are ideal for skin with warm undertones. You can look brighter, more eye-catching and well-groomed thanks to the make-up or clothing choices you make with these colors. It is also possible to gain a more vibrant and healthy posture with these colors.
If you have a yellow skin undertone, you should choose colors with dominant yellow and orange tones. When choosing a foundation for skin with a yellow undertone, you can ensure that the foundation color easily matches your skin by choosing products with phrases such as warm, gold and sun on them or with these colors. Foundations that look more yellowish in the bottle are for you. On the other hand, when doing make-up for skin with yellow undertones, you can highlight your eye make-up by using brown, brick, copper and earth toned eye shadows. Gold colored headlights are also among the colors that will make you look lively and attractive.
What color blush goes with yellow undertone skin?
When choosing a blush for your skin with a yellow undertone, you can use peach, gold or bronze colored products or choose products that contain these reflections. It is also possible to emphasize your face by using bronzer products when choosing blush in the summer months. In addition to choosing blush for skin with yellow undertones, you can try nude, peach and brown lipstick colors on your lips. Lip pencils in this color are also the products you will choose to match your make-up. You can also achieve a striking look by using warm-toned red and burgundy lipsticks for night make-up applications for skin with yellow undertones .
What hair color suits skin with yellow undertones?
" Which hair color suits skin with yellow undertones ?" If you are wondering, you can try colors such as ash light blonde, warm auburn and copper tones. Cinnamon copper, which is also one of the warm color tones, is also among the options you can easily use. Additionally, if you are wheatish or brunette with a yellow undertone, dark ash blonde, hot chocolate and wine red are among the colors you can try to add liveliness to your hair. If you wish, you can have ombre applications in ash-light blonde colors to add movement to your hair and attract attention
What color should people with yellow undertones wear?
If you are someone with a yellow undertone, you can heavily use colors such as yellow, gold, red, vibrant green and dark pink in your clothing selection. Colors with earth tones such as creamy and beige instead of white are also ideal for you. On the other hand, you can also use the leopard pattern that will suit you very well to make bold clothing choices. However, you should stay away from colors such as blue, purple and light pink that will make you look lifeless. When you want to use jewelry to complement your clothes, you can try gold, rose gold and bronze colored jewelry. Jewelry in these colors matches your clothes and is ideal for emphasizing your skin. You should avoid using silver colored jewelry.
If you have yellow undertone skin, you can make color choices that will emphasize your skin and act in harmony with your skin color by taking into account the make-up and clothing suggestions above.