Vanilla Mango Cream
6 January, 2022
0 Comments
---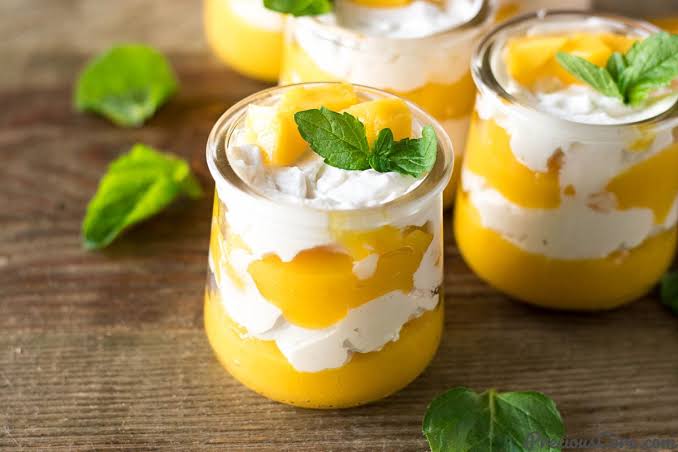 ---
It's mango season, if you don't have any in your garden you'll find some at the Papeete market.
Ingredients (for 6 people):
2 or 3 ripe mangoes.
1 can of 250 g of sweetened condensed milk.
250 g of fresh cream.
1 sachet of vanilla sugar
Preperation :
Cut the mangoes and put them in a blender. Then beat the cream with 2 tablespoons of ice water with a mixer until it is frothy.
In a salad bowl, mix with 1 spatula the cream obtained, the mango puree, the vanilla sugar and the condensed milk.
Put in cups and keep in the fridge until ready to serve.
Tags:
Mango vanilla cream