Rice water is important for human health.. Learn about 5 "magical" benefits
22 September, 2023
0 Comments
---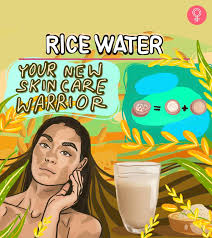 ---
Rice is a food item present in most of our tables, due to its many benefits, and the benefits extend to its water, although drinking it is not widespread.
One of the reasons why rice is so popular is its ease of preparation, which only requires a little water from the spices. However, many people do not know that the water used in cooking and soaking rice is beneficial to health, and among these benefits are:
It helps in the digestive process: Rice water is an excellent way to keep the digestive system moving. It also relieves constipation. If a person eats meals rich in fiber with rice water, this will reflect positively on the health of the digestive system.
Improving hair health: Rice water can help your hair in many ways, as it has been used as a shampoo and conditioner for years, with the slight difference being that rice water is a product that does not contain any chemicals. Studies indicate that rice water contains inositol, a nutrient that enhances hair elasticity and protects it from damage.