Potatoes and Carrots Light Tray
24 November, 2022
0 Comments
---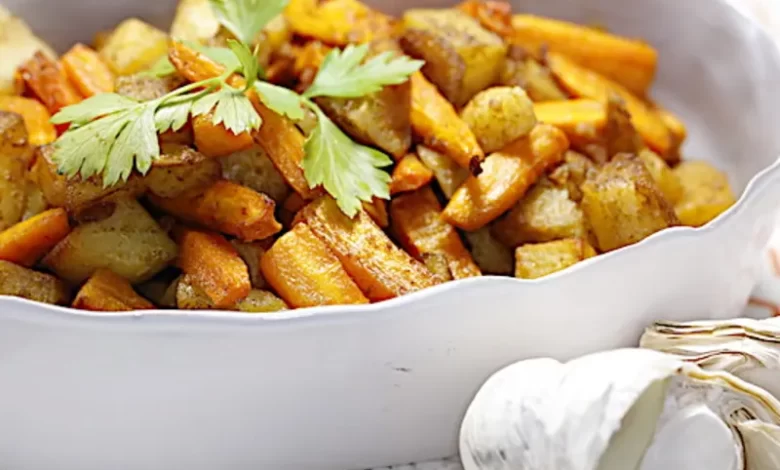 ---
Potatoes and Carrots Light Tray is one of the wonderful and delicious dishes that you can cook in the oven to get a different taste on the one hand and to control the fatty substance needed for cooking to enjoy the delicious taste of potatoes in the oven on the other hand.
How to make a tray of potatoes and carrots without ingredients
A kilo of potatoes
4 carrots
5 6 small cabbage stalks
5 crushed garlic cloves
My love is tomatoes
Thinly sliced ​​onions
A tablespoon of tomato sauce
A cup of broth without fat
A teaspoon of spices
A spoonful of corn oil
Salt and Pepper
How to prepare
Wash the vegetables after peeling them and cut them into cubes.
Arrange the vegetables in an oven tray greased with vegetable oil, add onions and cabbage, and stir.
Add the crushed garlic, tomatoes and ketchup and season with salt, pepper and allspice.