LIFESTYLE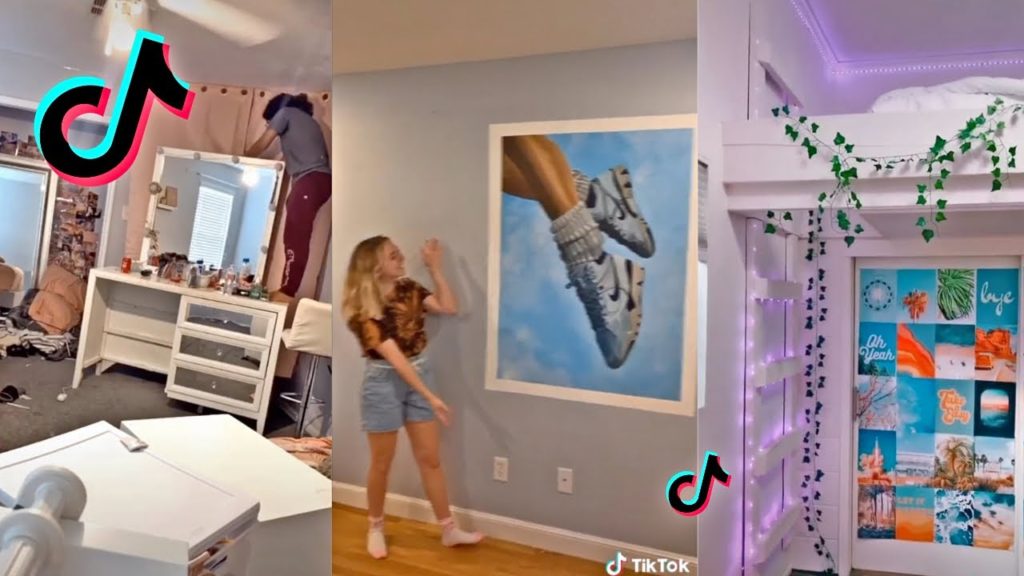 Popular art decor ideas on "Tik Tok" .. Quote them for your room
Art rooms have become very popular with Tik Tok and Instagram celebrities over the past few years due to their great looks while filming content.
These artistic rooms rely on green spaces, neutral colors and pleasant lighting, and in the end, personality traits play on the design of the rooms' decor, but in the end they come under the name of "art rooms", which we will present to you during this report, to quote them during the renovation of your room in the summer, Follow us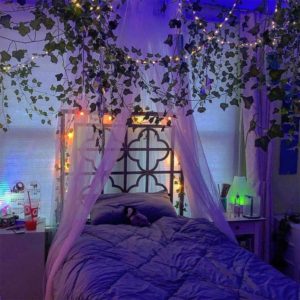 1. LED lights
In this example, two important components of the art room unite; Ornamental plants with LED lights, to create a stunning display hanging over the bed, very relaxing atmosphere, great for staring at while you sleep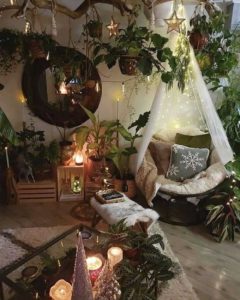 macrame vegetable
Examples of the most appreciated art rooms online include macramé made of artificial plants, usually placed behind the bed along with a selection of LED lights, creating a wonderful fantasy setting.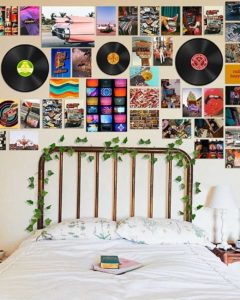 3. Artistic walls
To create an eclectic wall, you will have to choose the subject as a focal point for the aesthetics of your room and increase it with similar touches, to improve the overall look, and it is also a very personal style.
For example: you can create a wall of records with mismatched patterns, make them look like they were randomly thrown together, your photos, merge albums of your favorite artists on the walls, and so on.
Organizing an eclectic gallery wall is the best way to create an ambiance that stands out from the rest, and other items you can include in the gallery can be anything, from old movie posters and postcards, to a collection of earthen animal prints.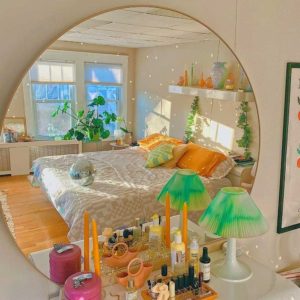 4. Mirror
Using a full length mirror is not only a great way to create an aesthetic room, but it is also a very practical accessory in your room, and you can place it on the wall – against the window – to get more bounce light in the room, and make the space appear larger.
In addition to maximizing light and enhancing the sense of space, a full-length mirror will add an airy, natural feel to any room.
Now… if your room is too small for a full-length mirror or even an oversized mirror, choose a disco ball mirror instead, to create the feel of a fresh bedroom while maintaining the overall look of an artistic bedroom design.