Natural recipes for beautiful and healthy nails
---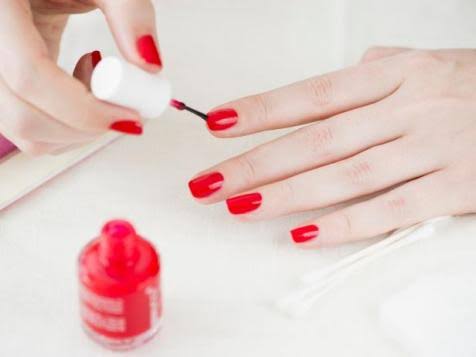 ---
Strong and healthy nails are one of the most important characteristics of beautiful female hands, but their frequent exposure to cleaning materials, paint remover, and other things that make them brittle and vulnerable to breakage and cracking distort their beauty as they make them appear yellowish and weak. But you do not need more than some natural materials in your home. To take care of them and make them look their best. Madam, here are some natural materials and mixtures to get strong and healthy nails with minimal effort and no costs.
Lemon juice and olive oil:
To prepare this remedy, you need 3 tablespoons of olive oil and one tablespoon of fresh lemon juice. Mix and apply it on your nails, and massage the skin around it as well. Leave it on for 10-15 minutes, then rinse it off with water.
Use this treatment once or twice a week for 3 weeks and you will notice how strong and healthy your nails have become.
Olive oil, honey and eggs:
Mix 4 tablespoons of warm olive oil with two tablespoons of honey and one tablespoon of beaten egg. Apply this mixture on your nails for 10-15 minutes, then wash it with water only.
Use this treatment twice a week and within 2-3 weeks your nails will be stronger and less brittle.
Salt and lemon juice:
Dissolve one tablespoon of table salt and one tablespoon of lemon juice in half a liter of warm water, and soak your nails in it for 15 minutes. Then rinse your hands well with water and dry them, then apply a moisturizing and nourishing hand cream.
Apply this remedy every day for two weeks and see the difference in the strength and color of your nails.
olive oil:
If you do not have the time and mood to try treatments for your nails, do not lose hope, you can still take care of them only with olive oil alone, as it is a wonderful nourishing and moisturizing nail that can take good care of it. Just soak your nails in olive oil once or twice a week and you will definitely get stronger and more beautiful nails.
After all these wonderful recipes for nails, you can also massage your nails with liquid vitamin E that is sold in pharmacies.