Mixtures of Vaseline to lighten the body and face
27 December, 2022
0 Comments
---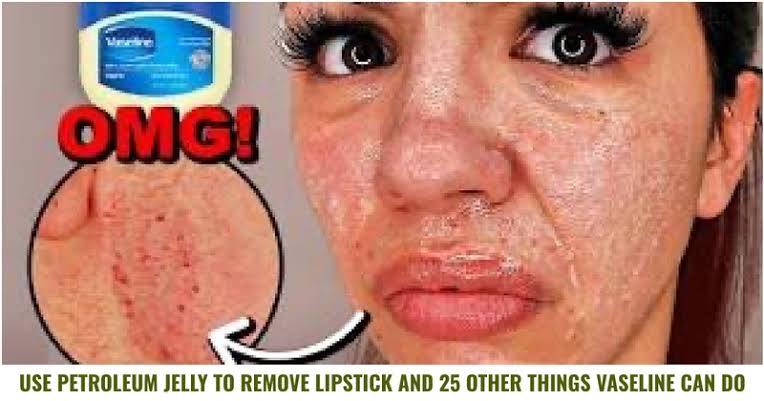 ---
Ladies, here is a group of mixtures that contain Vaseline, which works to lighten the skin in general, quickly and with positive results.
To lighten the skin:
1 / Vaseline + glycerin = glowing skin
Take two equal amounts of glycerin and Vaseline and mix them together
I put him in my time of need
2 / Vaseline + Turmeric = open skin
(Turmeric is dangerous in lightening, even if it leaves yellow, but it actually opens and its effect is strong, and the yellow will go away)
Vaseline box with 2 tablespoons of turmeric (at the apothecary)
You mix the two amounts and put it on the black areas such as the knees and elbows, or any dark area on your body.
And you sleep in it and you wash it in the morning and notice the difference
For the treatment of darkening of the neck:
3 tablespoons of glycerin + 1 tablespoon of Vaseline + 1 tablespoon of olive oil + egg yolk + lemon juice dissolved in it. A teaspoon of yeast is placed on the neck for two hours every day.
A mixture to soften and whiten the legs:
4 tablespoons of each (Vaseline, liquid glycerine)
+ 2 tablespoons of apple cider vinegar + 1 tablespoon of baby powder.
Mix well and paint the two men out at night.
A mixture for whitening hands and feet:
A small red glycerin box + a cup of lemon + a small box of Vaseline
+ 1 spoon of Vicks + 1 spoon of baby powder.
Mix well and store in the refrigerator. Apply to hands and feet daily at night.
A mixture for soft feet and heels:
Soak your feet for ten minutes in water with apple cider vinegar or salt added.
Dry it well and paint it with one of the following mixtures:
1. Vicks + Glysolid + Vaseline.
2. Vaseline + lemon juice
3. Vaseline + lemon juice + liquid glycerin.
Massage it well, focusing on the rough places
Wear a nylon bag and then socks all night.