Uncategorized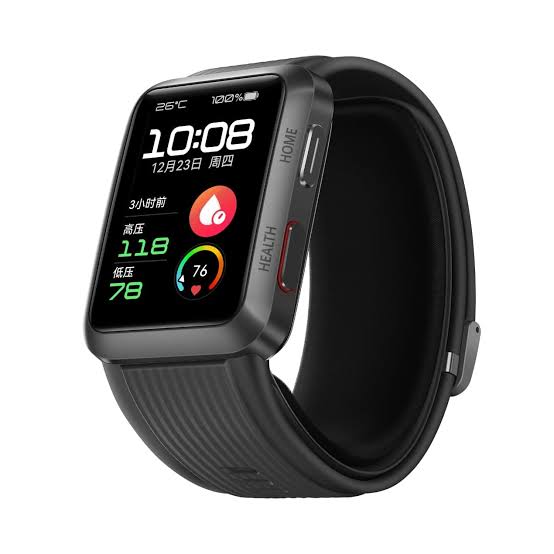 Huawei launches its new "health" watch, Watch D..
Oamatt Huawei, the Chinese technology giant revealed her watch Huawei Watch D new sports – enabled blood pressure measurement, among other important health properties.
Watch D is equipped with a 1.64-inch AMOLED color touchscreen with a resolution of 456 x 280 pixels, a pixel density of 326 pixels per inch, made of aluminum alloy body and has two color options – black and titanium. 
The Watch D bracelet is made of fluorine rubber and comes in medium and large sizes. While the length of the medium-sized bracelet is 11.8 cm, the length of the bracelet for the large size is 13.3 cm.
And it doesn't stop there, but the smartwatch comes with a standard set of health and fitness features such as a pedometer, heart rate monitoring, sleep tracking, and blood oxygen monitoring. 
But the most important thing about the Watch D is its ability to record an electrocardiogram and measure blood pressure.
The Huawei Watch D uses Huawei TruBP technology that uses air pumps and precise airbags to measure blood pressure on the wrist. 
In this regard, Huawei says it has integrated a high-precision pressure sensor, a pressure feedback control circuit, and a low-flow gas path to obtain measurements with a margin of error of ±3 mmHg.
For ECG, the Watch D is based on TruSeen 5.0+ technology, which uses eight circular photoelectric sensors and a pair of luminous sources with a curved sapphire glass lens and ECG electrodes.
Huawei aims from that watch to detect the risks of atherosclerosis, irregular heartbeat and sleep apnea. 
The Chinese company allows smartwatch users to quickly obtain an online consultation from experts to help understand their health data.
Huawei says it has partnered with 301 hospitals in China to test the accuracy and reliability of Watch D, which is also registered as a Class II medical device with the Food and Drug Administration in China.
The rest of the Watch D features include a temperature sensor, multifunction NFC, and IP68 water and dust resistance.
Huawei did not reveal the size of the Watch D's battery, but it says it will provide seven days of power under normal use conditions.
The Watch D is priced at CNY 2,988 ($470 / €415) and was scheduled to go on sale in China from December 25. There is no information on its availability in global markets.