Beauty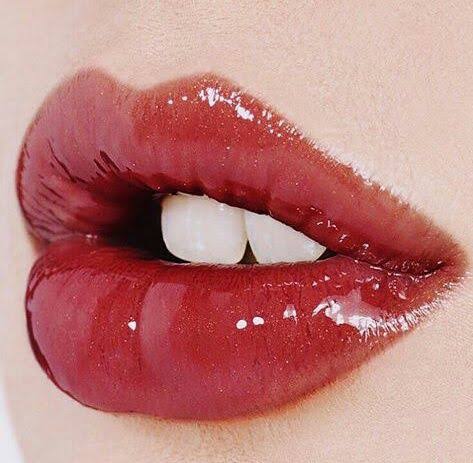 How to get attractive and shiny lips
In order to get soft, full lips and look healthy and beautiful, you must follow some daily instructions to improve the health of the skin during the days of the week, and this is what we will discuss in this article from the Educate Yourself website
Ways to get attractive and shiny lips:
1. Use a scrub to exfoliate the dead and dry cells from the lips:
lips
Mix one tablespoon of honey with one tablespoon of sugar
Wet your lips with warm water
Apply the scrub to the lips using one of the fingers in circular motions, rubbing the skin
Rinse your lips and repeat if necessary
2. Use a soft toothbrush:
If your lips are too dry to be corrected by exfoliating, try using a soft toothbrush to scrub the skin of the lips. Wet your lips and rub them gently with a toothbrush in circular motions, then wash them, and if you find that the results are still not satisfactory, repeat the use of the brush again
You must make sure that the brush is soft so as not to injure your lips and make the results worse
If you hurt your lips, it is better to stop for the time being and repeat the process at a later time because it is important to use one of the types of moisturizers until the skin becomes soft and better to use the brush and then repeat the use of the brush again
3. Nourish the skin of the lips with one of the useful household ingredients:
In this step, you will make a lip mask similar to the skin mask. This mask will be enriched with moisturizing ingredients that will help with glossy lips and exfoliation
One tablespoon of honey with one tablespoon of olive oil or coconut oil
Rub your lips with the mixture
Leave the mixture on your lips to absorb it for 10 minutes
– Wash the mask with warm water
4. Use a natural lip plumper:
If you are looking for bigger lips, you must know that there are some natural ingredients that help to enlarge the lips instead of chemical products and lotions. The key to lip augmentation is to increase the blood flow in them, and we will mention some of the mixtures that will do this and that you can use when you want to enlarge your lips.
Mix 1/8 teaspoon of cayenne pepper with ½ teaspoon of olive or coconut oil
Mix ¼ teaspoon of cinnamon with ½ tablespoon of olive or coconut oil
Mix 5 drops of peppermint oil extract with ½ tablespoon of olive oil or coconut oil
Or you can put a piece of ginger on your lips as a quick fix for what you want
5. Daily moisturizing of the lips:
Your lips are exposed to all the weather factors that lead to their dryness from temperature differences, food impact on them, wind, sun and air pollution, so you must provide them with daily protection by using a good moisturizer to strengthen the skin of the lips against these factors that they receive daily
Look for a moisturizer (cocoa butter) made from natural materials to be a good moisturizer that contains coconut oil, butter, or vitamin E
To make a natural moisturizer for your lips, you can mix two tablespoons of coconut oil with one tablespoon of beeswax. You can also put several drops of one of the essential oils you like and put it on your lips daily before going to sleep.
For soft and shiny lips with attractive color:
1. Use a Tinted Moisturizer for Everyday Touch:
If your lips are well moisturized, you don't need a lot of cosmetics to make them look more beautiful and healthy. And if you don't like a lot of color, you can use a lip balm with color to let it go as a simple and beautiful touch of color on your lips. The good news is that we will teach you in this step to manufacture a home moisturizer with a beautiful color as you wish, at the lowest costs, and it is also healthier
Mix two tablespoons of coconut oil with one tablespoon of beeswax
Cut a part of the lipstick of the color you like on the previous mixture until you get the color you want
Filter the previous mixture into one of the old polishing bottles and use it whenever you want
2. Learn how to choose the color that suits you:
It is important to learn how to choose the right color for your lips, because each skin tone needs a certain color of lipstick in order to become attractive and beautiful. To do this, you can follow the following steps
If your skin color is similar to one of the earth colors such as dark yellow, red or gold, you should choose a warm color such as brown, orange and red mixture, pink coral or cream colors
For people with fair skin, you can use dark blue, silver, peach, cherry, pink lavender, or a bright color of pearly nature.
3. Apply lipstick like an artist:
Make sure that your lips are well moisturized before applying lipstick, then start applying it to your lower lip, making sure that it does not go out of the specified range.
Put a tissue on your lip after applying lipstick to remove excess parts and prevent them from sticking to your teeth or the glasses you will drink from throughout the day
4. Enhance the shape of your lip with the liner:
The highlighter is not used with makeup every day, but only on special occasions because you can't rely on it either. Try to use the color of the liner to resemble the color of the lipstick you are using, but it should be used carefully on the outer edges of the lips before applying the lipstick
5. Use the polisher:
You may want to make your lips shinier, so the gloss will help with that, but add a layer on the lipstick after applying and don't make it the main thing
Coconut oil can be a natural polish
Keep lips healthy:
1. Protect lips from the sun:
The skin of your lips, like the skin of the face, should be protected from the sun, as it makes your lips darker and leads to dryness, so there are some special moisturizers that protect from the sun and coconut oil can do the job
2. Keep your lips moisturized on dry days:
On dry days, you should use a moisturizer to keep your lips from drying out, especially before leaving the house
3. Drink plenty of water and juices and keep yourself hydrated, especially during hot times
4. Avoid using cosmetics made of chemicals
5. Refrain from smoking