fried shrimp
21 December, 2022
0 Comments
---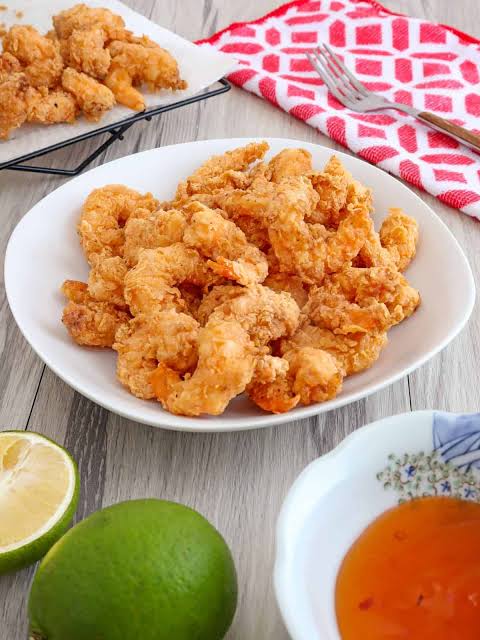 ---
Kentucky fried shrimp
Fried shrimp in the Kentucky-style way and the secret mixture for the same distinctive taste, and all of this to prepare it at home with ease, great taste and irresistible crunch.In our article today on my website, we will get to know about.
Ingredients
½ kilo of shrimp
1 teaspoon of crushed garlic
1 teaspoon chili (hot harissa)
½ teaspoon salt
½ teaspoon cumin
½ teaspoon garlic powder
1 tablespoon of lemon juice
frying oil
To prepare the crispy layer:
flour
½ teaspoon turmeric
½ teaspoon cumin
½ teaspoon salt
1 tablespoon starch
How to prepare
Put the shrimp in a bowl and add the crushed garlic, powder, chili, salt, cumin and lemon juice.
Stir the shrimp with the spices until they are well distributed, then cover and put in the fridge for an hour to absorb the flavors.
Mix the ingredients of the crispy layer in a bowl and put two tablespoons of it with a little water on top of the shrimp and stir.
Then we take out the shrimp pieces from the liquid mixture, cover them with the flour mixture, then return them to the mixture, then with the flour.
Heat the frying oil and put a pinch of turmeric in it and pieces of shrimp until they are golden and crispy. Half and serve.