For a successful foundation
---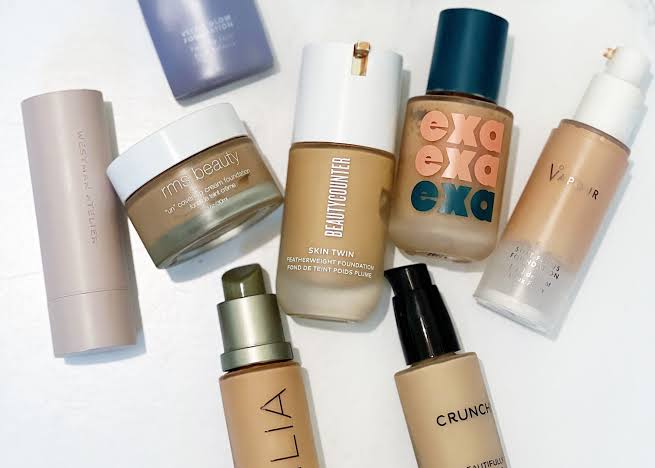 ---
Madam, here are some tips and experiences that must be matched when buying foundation cream. Follow the details with us and share your opinion …
1. Try the foundation on under the cheekbone to match the color before you buy it.
2. Choose a foundation that completely melts into the skin without weighing it down.
3. Choose a color that is very close to your skin color, and do not try to whiten or darken your skin color with foundation cream, because its mission is to cover imperfections and not change the skin color.
4. If you have pale white skin, choose a pink foundation. And if you have dull skin, choose apricot colors. But if you are a dark brunette, choose orange colors.
5. To hide wrinkles, avoid foundation in dark colors that accentuate broad lines.
6. To cover dark spots, use a corrective cream before foundation.
7. If you suffer from red spots, use a green corrector that neutralizes the red color.
8. There is no need to set the foundation cream with a little powder, because the faded formulas are designed in a way that does not need powder.
9. Finally, try on the appropriate color and leave it on your skin for a few minutes. Do not try it on your hand, but rather on your jaw. Do not rely on store lighting, as you can go out into the natural light near the window to check the color before buying it, as this helps very much.
Tags:
asian
,
Asmr
,
asmr makeover
,
asmr makeup
,
asmr makeup role-play
,
beauty
,
beginner
,
best drugstore makeup
,
chit chat
,
chit chat grwm
,
colourpop
,
diy
,
drugstore makeup
,
easy makeup
,
everyday makeup
,
eye makeup
,
eyeshadow
,
Foundation
,
get ready with me
,
grwm
,
hacks
,
jesicavu
,
jessy luxe
,
jessyluxe
,
Lips
,
lipstick
,
make up
,
makeup
,
makeup artist
,
makeup routine
,
makeup shorts
,
makeup tutorial
,
makeup tutorial for beginners
,
makeup video
,
mascara
,
perfect
,
shein
,
shorts
,
skincare
,
tiktok
,
tingles
,
tutorial
,
whispering
,
youtube