Everything About Waterproof Mascara
26 September, 2023
0 Comments
---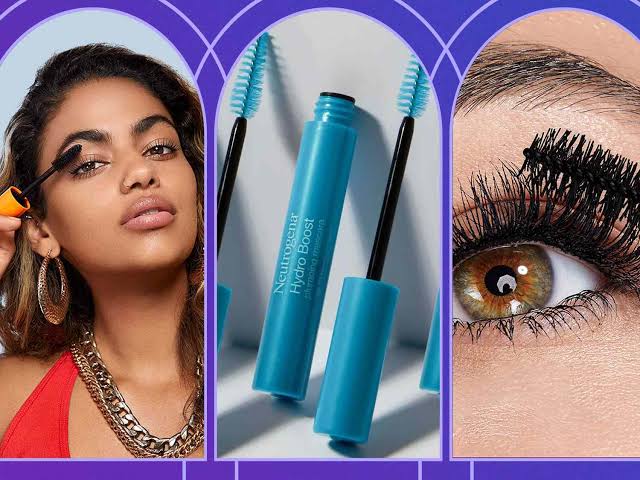 ---
Mascara is among the indispensable makeup items for eye makeup. It is possible to achieve attractive looks with mascaras that add volume to eyelashes and add an attractive look to eye make-up. Mascaras are products that can be chosen to suit every expectation with their different colors and features. Waterproof mascara types , which are frequently preferred especially in the summer months, prevent make-up from spoiling on hot days by not running. Thanks to the mascara that has water-resistant properties, your make-up maintains its permanence all day long. You can also experience a durable use with waterproof mascaras. So, what does waterproof mascara mean and how to remove waterproof mascara ? In this article, you can learn all the details about water-resistant mascaras.
What is Waterproof Mascara?
Waterproof mascara means water-resistant mascara. Mascaras that emphasize the eyes in make-up do not come off or deteriorate in water thanks to their waterproof feature. This ensures that the mascara remains intact on the eyelashes for a long time. By using waterproof mascara products even on days when you do not wear make-up in the summer, you can highlight only your eyelashes on your face. Water-resistant mascaras, which are among the savior makeup items of daily life, are also among the ideal products to avoid problems such as flaking. " What is mascara and what does it do ?" If you are wondering, you can get detailed information by reading our content.
What is Waterproof Mascara Used for?
Waterproof mascara products have many advantages over traditional mascaras. You can draw attention with your make-up by using waterproof mascaras in different environments. Here are the situations where you can use water-resistant mascaras:
You can easily use waterproof mascaras on days when you are active. You can choose waterproof mascaras to add meaning to your looks, especially on days when you do sports. Even if you sweat during training, you won't worry about your mascara running when you use waterproof mascara.You might be organizing a movie night with your friends or going to the movies. If you do not want your make-up to be ruined when you watch an emotional movie in the cinema, you can consider waterproof mascara products. Even if your eyes become watery due to the effect of the film, your makeup will retain its initial appearance thanks to the waterproof mascara.If you are going to wear make-up when going out in rainy weather, you can get help from water-resistant mascaras. You can prevent your mascara from running from your eyes even under sudden rain.We all need permanent make-up products for special parties and events. You can choose waterproof mascara products for your eye makeup that you want to last throughout the day or night. Especially for events such as graduations or weddings, water-resistant mascara adds volume to your eyelashes and helps your make-up look fresh with its long-lasting effect.If you want to look well-groomed and have voluminous eyelashes in environments such as the sea and the pool during the summer months, water-resistant mascaras are perfect for you. With waterproof mascaras, you won't have any problems with running or smearing even when you go into water.
How to Use Waterproof Mascara?
Waterproof mascaras are used in the same way as traditional mascaras. You can apply waterproof mascaras the same way you apply classic mascaras to your eyelashes. You can follow these steps when using waterproof mascara:
Prepare the Mascara Brush
To apply waterproof mascara, first open the mascara and remove the excess from the mascara brush. This prevents your eyelashes from sticking together during application.
Apply Mascara Base
Mascara base is indispensable, especially for permanent make-up applications. You can ensure that the mascara adheres to your eyelashes better by applying a layer of mascara base to your eyelashes.
Apply Mascara to Your Eyelashes
Try to apply mascara from the bottom of the lashes to the tip. If you move your brush upwards, you can make your eyelashes look longer and lifted.
Apply mascara to your lower eyelashes too
If you are applying mascara for special occasions, you can apply mascara to your lower eyelashes to get a more attractive look. All you have to do is hold the mascara brush vertically and touch it to your lower eyelashes.
Remove Excess Mascara
After applying mascara to your eyelashes, remove excess mascara with a cotton swab. Or you can also use a makeup brush for this process.
If mascara gets on your eyelids after applying mascara, you can clean the area with the help of a cotton swab. Keeping your eyes open after the mascara application and waiting for the mascara to dry will prevent the mascara from deteriorating. You can apply another coat of mascara if necessary by looking at your eyelashes in the mirror.
How to Remove Waterproof Mascara?
" How to remove waterproof mascara ?" This issue is among the issues that those who use waterproof mascara are curious about. Choosing certain methods for removing waterproof mascara allows you to remove the mascara easily. Below you can find ways to remove waterproof mascara:
Eye Makeup Remover
You can easily remove your mascara with eye make-up removers specially developed for waterproof mascaras. A quality eye makeup remover product removes your mascara quickly, easily and effectively. If you have sensitive skin, you can use hypoallergenic products.
Coconut Oil
Coconut oil, which you will use in solid form, is one of the ideal materials for removing waterproof mascara. You can easily remove the mascara from your eyelashes by applying coconut oil, which you can buy online or in markets, to some cotton.
Baby Shampoo
Baby shampoos are another product used to remove waterproof mascara products. Baby shampoos, which are mostly colorless, perfume-free and hypoallergenic, are among the ideal products to use around the sensitive eye area. All you have to do is pour some baby shampoo onto a cotton pad and gently rub your eyelashes. Avoid applying the shampoo to your eyes.
Olive oil
Standing out with its natural and nourishing properties, olive oil is frequently used to clean water-resistant mascara. Olive oil allows water-resistant mascara to soften and come off the eyelashes easily. Pour a small amount of olive oil onto a cotton ball and cover all your eyelashes with oil. You can easily remove mascara by gently rubbing your eyelashes.
Almond or Jojoba Oil
You can remove your waterproof mascara with a makeup remover prepared with water, almond and jojoba oil. Mix 2 tablespoons of jojoba or almond oil and 2 tablespoons of water in a bowl. Shake well, pour the mixture onto some cotton and apply it on your eyelashes. After rubbing your eyelashes a little, you can see that your mascara comes off easily.
Tags:
mascara waterproof
,
mascara waterproof 2023
,
mascara waterproof best
,
mascara waterproof essence
,
mascara waterproof kaise banaen
,
mascara waterproof low cost
,
mascara waterproof maybelline
,
mascara waterproof price
,
mascara waterproof recommended
,
mascara waterproof review
,
mascara waterproof sephora
,
mascara waterproof terbaik
,
mascara waterproof test
,
mascara waterproof topcoat
,
mascara waterproof vs non waterproof
,
mascara waterproof watson