Do you want to get rid of dark circles?
21 February, 2023
0 Comments
---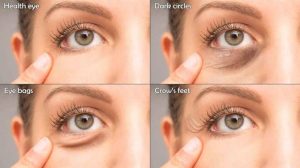 ---
do you suffer from the problem of dark circles? The care beauty Magazine will provide you with a solution, a very effective and natural recipe that will help you get rid of this problem that spoils the shape of the eye and makes it appear as if it is tired.
How do you eliminate dark circles without cosmetics?
The most effective solution is to use potatoes, as grated potatoes can lighten the skin and combat dark circles. Potatoes contain an enzyme called catecholase, which is used in cosmetics to whiten the skin.
Potato and cheese recipe to get rid of dark circles:
the components :
a potato
cheese
Method of preparation and use:
Put the potatoes in a kitchen blender and mix them with a small piece of cheese.
Then put the mixture under your eyes in the same place where dark circles appear.
Be careful not to get the mixture into your eyes.
Leave the mixture for 15 to 20 minutes, then rinse with warm water, and you will notice the disappearance of dark circles quickly.