SKINCARE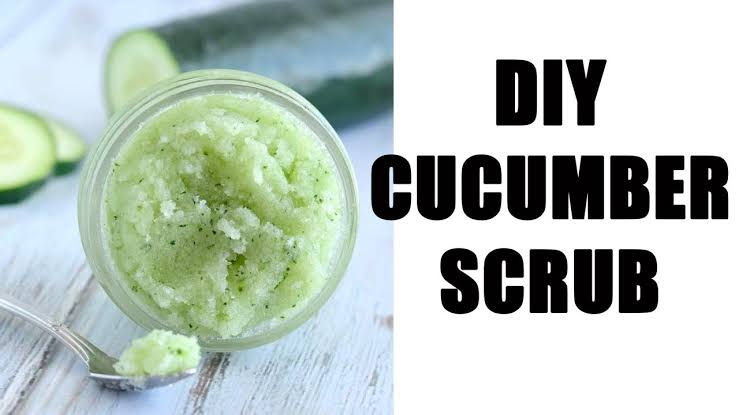 Cucumber scrubs for oily skin
Cucumber masks for oily skin, cucumber is a good ingredient for skin care because it is rich in dietary fiber and antioxidants, for example lutein, carotenoids and vitamins A and C that are useful for treating signs of aging and signs of aging, and because oily skin is the most difficult way to take care of it, we offer you a range of natural mixtures With the option for this type of skin for whitening, to remove impurities, moisturizing and other benefits, for all new follow us on Twitter, Facebook, Linkedin, Instagram and Telegram.
Cucumber and honey mask for oily skin
To moisturize oily skin as well as dry skin, make yourself a special mixture of cucumber masks for oily skin, by mixing a tablespoon of cucumber pulp with a spoon of oats and half a teaspoon of white honey, then spread the mask on your face for 15 minutes, then wash your face with warm water, and thus You get smooth and flawless skin.
Cucumber and lemon mask for oily skin
To lighten the skin and remove dark spots and pigmentation, mix 3 tablespoons of cucumber juice with one tablespoon of lemon juice, then mix them well, with a cotton swab and distribute the cucumber mask for oily skin, on the face and neck, after 15 minutes, wash your face with cold water.
Cucumber toner for oily skin
To refresh and moisturize your skin and make it more glowing and fresh, use a home toner made of a tablespoon of cucumber juice added to it a tablespoon of mint juice, and spread the toner on your face using a clean cotton piece, then leave the mask for 15 minutes and then wash your face with lukewarm water.
Cucumber and orange mask for oily skin
Make a natural mask made of half a cucumber and 1-2 large spoonfuls of orange juice, and spread the natural mixture on your face and neck for a quarter of an hour, then wash with cold water, you can use this method 2-3 times a week, and thus you get clear and bright skin .
Frequently asked questions: Can cucumbers be applied to the skin daily?
If you do not suffer from any allergic symptoms from cucumber, use it daily on your skin and thus benefit from its healing and skin whitening properties.
Is cucumber a good remover for dark skin spots?
Cucumber contains antioxidants and vitamin C, so it is a good natural ingredient for treating and preventing dark spots and pigmentation as well.
When can I wash my face after applying cucumber to the skin?
The skin can be washed with cold water after applying the cucumber for a period ranging between 15-20 minutes.
Are there other effective masks for oily skin? Cucumber and watermelon, when mixed together and applied to the face, treat sunburns and moisturize the skin, in addition to lightening the brown skin, or the effects of tan or tanning the skin. Mix cucumber juice with rose water and add to it an amount of clay or silt, then Spread it on your face and wash it after a quarter of an hour, so you get a skin free of excess oils and acne, in addition to a deep cleansing of the pores of the face.