Eyebrow care is one of the steps that help highlight the beauty of the face. After you have finished arranging the eyebrows, the final touch must be done, which is the use of eyebrow gel. The application of this product has become an essential step within the aesthetic routine, to obtain eyebrows arranged and maintain their shape throughout the day.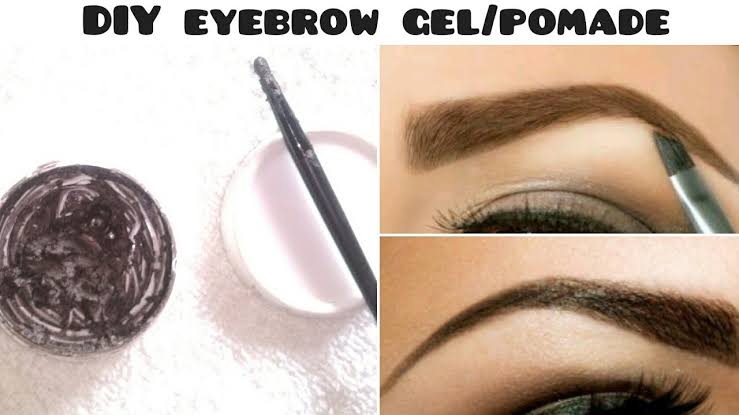 What is eyebrow gel?
As its name implies, brow gels come in a gel formula and the form of mascara, and the product is often waterproof. The function of the eyebrow gel is not limited to giving your eyebrows a natural shine but also includes fixing the hairs throughout the day and preventing the effect of heat on them. From here, you will be able to get attractive and attractive eyebrows for 12 hours without the hairs scattering during the day, according to the "Your Beauty" website ».
On the other hand, eyebrow gel can be used without drawing your eyebrows, which will help you comb the hairs in an orderly manner and make them appear denser.
So we offer you how to make eyebrow gel at home, learn the steps with us and apply it yourself.
Gelatin
– Add 1 tablespoon of unflavored gelatin with ½ cup of warm water in a mixing bowl and mix.
– If the consistency is too liquid, add a little gelatin powder and mix until you reach the desired consistency.
Pour the mixture into the mascara tube, then add 2-3 drops of rosemary essential oil and shake well.
Leave this mixture for a few hours, and it will be ready to use and you can apply it to the eyebrow.
Castor oil
– Mix a little of a light hair gel with a teaspoon of castor oil and a pinch of brown eye shadow powder together until they become liquid.
– Put the mixture in a mascara bottle and use the mascara brush to distribute the eyebrow gel on the eyebrows, combing upwards.
Vaseline
– add black eyeshadow powder to brown eyeshadow, then add a little primer.
– Add Vaseline to the mixture and keep stirring until you get the gel of the eyebrows.
– After mixing the ingredients well, keep them in a clean mascara container and use a mascara brush to distribute the fixer on the eyebrows