Your skin determines the type of makeup that is suitable for it
28 February, 2023
0 Comments
---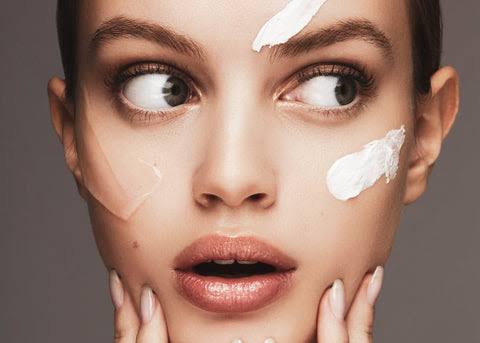 ---
Each skin nature has a special makeup that increases its radiance, hides its imperfections and highlights its charm. Therefore, choosing the appropriate cosmetics is a key factor in the process of applying makeup for oily skin. As for combination or combination skin, it has its own colors that are mixed between dry and shiny; Dry skin has an indispensable sheen. Here is a presentation of the makeup characteristics of each skin type; Respect and apply them to maintain a flawless look.
– Makeup for oily skin is intense and concentrated:
Your oily skin is characterized by its glossiness and wide pores that spoil your makeup due to the oily secretions. Focus on your makeup on the need to dry your skin with a thick, matte foundation, or by applying powder with velvety granules.
Do not choose bright eye shadows, but resort to dry earthy colors that add to your concentrated charm and reduce the possibility of shimmer on your eyelids. Even the eyeliner, I advise you to choose it with a dry eyeliner formula, which dries when applied to the base of the eyelashes.
– Makeup for combination or combination skin is divided into two parts:
The makeup of combination skin is delicate and somewhat difficult, because it is a combination of oily and dry skin.
So makeup is divided into two parts:
On your forehead, nose, and chin, apply dry makeup, because this area has a sheen that indicates oily skin. As for the side edges, specifically your cheeks, resort to a glossy blush to reduce the dryness of this area on your face.
Mix the eye shadows, choose the shimmer and apply it at the inner corner of your eyelids and intensify the dry shadows at the outer corner.
Dry skin makeup:
Conceal your skin's dryness and rough texture with non-velvet, shimmery lotions. Always choose pastel colors that increase the luster of your look, such as shades of blue or light pink.
Also, in the process of choosing a foundation cream, emphasize the creamy lotion that keeps your skin hydrated throughout the day. Do not deprive your makeup of the highlighter, and do not dispense with it, especially if you have dry skin that requires vitality and freshness.