Beauty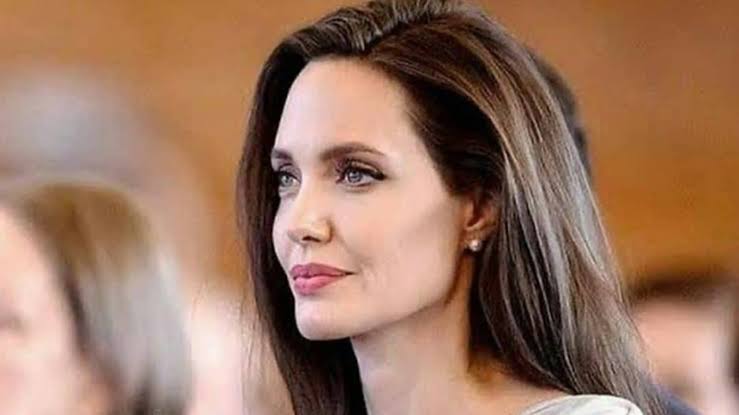 What are the secrets of Angelina Jolie for glowing skin?
Learn about Angelina Jolie's secrets for glowing skin, in order to apply it yourself and get a natural freshness away from make-up products.
What are Angelina Jolie's secrets to glowing skin?
We explain to you, Madam, the set of skin care secrets, followed by the beautiful star Angelina Jolie, the most important of which are:
Medical skin care: One of Angelina Jolie's secrets to getting glowing skin is the continuous follow-up with a dermatologist. Fresh, glowing skin begins to be cared for at a young age. This is a very important step towards the beauty of the skin. Balancing the makeup trends: One of the beauty secrets of Angelina Jolie is that when she puts on makeup, she depends mainly on balancing the trends, either she focuses on applying bold lipstick or drawing the eyes in an attractive way, or highlighting the beauty of the face from Through blush or highlighter. But do not adopt many trends and trends of make-up at the same time, and therefore always look natural and beautiful. Sunscreen: Angelina Jolie always advises the necessity of applying sunscreen, to protect the skin from the effects of harmful ultraviolet rays. In addition to the effectiveness of these products in protecting the skin from the signs of aging and getting rid of pigmentation and dark spots. Minimizing cosmetic treatments: One of Angelina Jolie's cosmetic secrets, to enjoy glowing skin, is that she does not prefer to undergo major cosmetic treatments such as the use of lasers or injections and others . Because these long-term treatments are harmful to the skin. Jolie also recommends the use of natural mixtures, to reduce facial pores and get rid of dark circles. A simple skin care routine: she uses very simple skin care products, such as cleanser and moisturizer with alpha hydroxy acids, as well as retinol, products rich in antioxidants, and natural oils for the face. This is one of Hollywood's most beautiful skincare secrets. Angelina Jolie's nutritional skincare tips
There are certain rules that Jolie follows in her diet, because she believes that the health of the body is reflected in the skin and face, including:
Angelina Jolie stays away from ready meals that are full of harmful fats and hydrogenated oils. Jolie prefers fresh fruits and vegetables that are beneficial for healthy and glowing skin. The beautiful star relies on green salads, salmon and tuna, in order to maintain the freshness of her skin, due to the omega-3 fatty acids present in these foods. Large amounts of fluids and water, to hydrate the body and skin properly.