Sugar Pie
---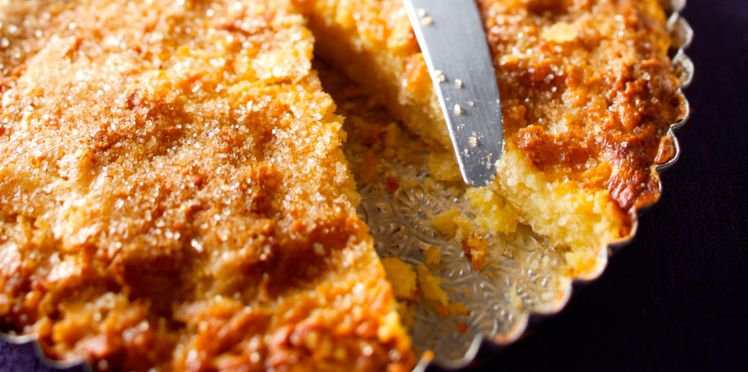 ---
Ingredients:
To make this Recipe, you will need the following ingredients:
100 ml Whole milk 1/2 Cube of baker's yeast 300 g Flour 1/2 tsp Salt 50 g Powdered sugar 2 Eggs 80 g Soft butter
For garnish :
1 C. 1 tbsp milk 125 g brown sugar 40 g butter
Instructions:
Dissolve the baker's yeast in the lukewarm milk, then add the powdered sugar. Leave to stand for 5 min. Make a well in the flour, pour in the dissolved yeast and start incorporating. Add the eggs and the salt, then stir in to obtain a homogeneous dough. Knead for 5 minutes, then leave to rise at room temperature, 2 hours. Generously butter a pie dish. Break the dough with your fist, then knead it again, 2 min. Give it the shape of a thick disc, place it in the buttered mold and let rise, covered, for another 45 min. Preheat the oven to 180° C (th. 6). Push the dough down with your fist to bring it down, then brush with milk and sprinkle with brown sugar. Add bits of butter, bake for 25 minutes: the tart should be golden brown. Serve warm or cold.