Sublime S'mores Brownies
25 January, 2022
0 Comments
---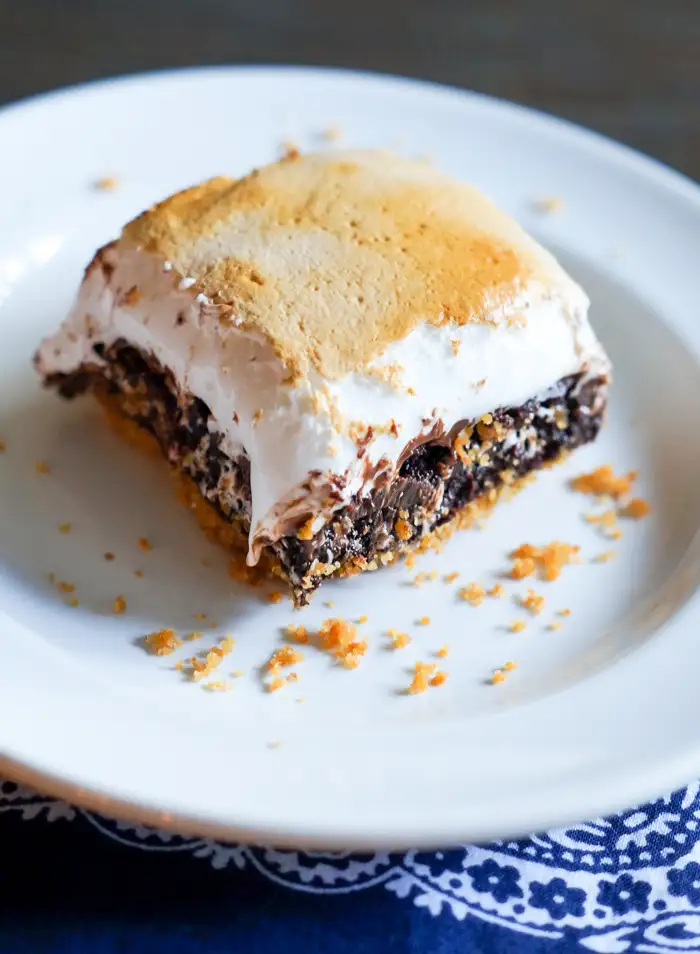 ---
Summer and s'mores go hand in hand…unless, of course, it's still 90 degrees at 8pm and standing over a fire is just out of the question. Also, mosquitoes.
The solution? S'mores brownies.
Ooey, gooey, sticky, and sublime, S'mores Brownies consist of a buttery, graham cracker base with a rich, fudgy brownie layer, topped with milk chocolate bars and thick marshmallow cream with a crisp, crackly top.
The brownies are baked, topped, then popped under the broiler for a couple of minutes to brown the marshmallow and give that over-the-campfire look and taste. All without stepping into the elements. Yay!
How to Make S'mores Brownies
I love that this brownie batter comes together all in one pan; no mixer required.
The batter gets poured over the graham cracker crust, then baked. Psst…lining the pan with foil makes these so much easier to remove from the pan.
Once the brownies are baked, it's time for the chocolate bars!
Here comes the marshmallow cream! Yay! This is what really sets these brownies apart…using marshmallow cream instead of marshmallows.
After a few minutes under the broiler, look at the golden marshmallow topping! (Side note: looking at the results of the browning is a lot like seeing shapes in cloud formations. Does anyone else spy a crescent-shaped face?!?)
See what I was talking about? Ooey, gooey, and glorious. You'll let them cool before cutting, but if you want the warm, melty s'more experience, you can have it. Simply heat in the microwave for 8-10 seconds before serving.