Introducing the latest innovations in the field of skincare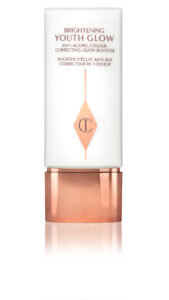 CHARLOTTE TILBURY'S cosmetics and skincare brand has launched Brightening Youth Glow Cream, an innovative skin lightening treatment that corrects its color, reduces redness and pigmentation, and removes dark circles. ! The Brightening Youth Glow Cream features a magical skin-lightening mixture that combines the benefits of color correcting, concealing dark circles, and enhancing the radiance of the skin to treat and improve its appearance and evens its color from the first use.
Rich ingredients, including reflective pigments, are included in this formula, which reflect light towards the beautiful contours of the face. It contributes to smoothing and concealing wrinkles around the nose and lips, as well as dark circles, and thus works to hide the circles, as this feature resembles an optical filter for the skin. It also contains pigments that remove colors and combat redness to restore freshness, radiance and balanced color to the skin, and Chlorella, a healthy extract of green algae, stimulates the even distribution of pigments on the skin for an even appearance. As well as watercress extract, vitamin B3, olive extract, camellia oil and flower oil, which are among the most famous ingredients that Charlotte uses because of its benefits of moisturizing and nourishing the skin.
A dream come true with Brightening Youth Glow Cream, which conceals blemishes and blemishes and corrects redness. After 4 weeks, the skin tone becomes lighter! It gives you radiance, freshness and wonderful everyday.