Natural masks for oily skin are ideal for removing impurities
9 September, 2023
0 Comments
---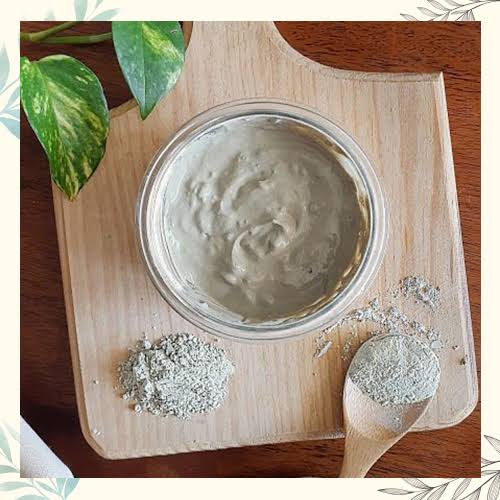 ---
Today we are telling you about masks for oily skin that you prepare from ingredients known for their effective properties in enhancing the balance of secretions in the skin, and thus treating the various impurities that cause their appearance, such as pimples and dark spots.
Applying masks once a week to the face is one of the most important steps in taking care of oily skin, provided that they are medical-grade masks tailored to their type, or natural ones prepared from natural ingredients with properties that have an effect similar to those found in lotions, the most prominent of which we will tell you about below.
Honey and aloe vera mask
Honey is famous for its therapeutic properties for the skin, as it is most effective in rejuvenating the skin and thus reducing the appearance of the bumps in it. It helps balance the percentage of oily secretions and maintain the balanced shine of the skin. As for Aloe Vera, it is also effective in maintaining the balance of fatty secretions, cleaning pores, and removing acne.
To prepare this mask, mix two tablespoons of honey with a tablespoon of aloe vera, and 3 drops of lemon juice, and put it on your face for 10 minutes, then remove it with lukewarm water. Repeat this once a week, making sure to clean your face with lotion twice a day, and applying all oily skin care products.
Rose water and tea water mask
This mask is also one of the best types of natural toner for oily skin. What's great about it is that there is no need to wash the face after applying it, just wait for 10 minutes for the skin to absorb it well, and then apply the moisturizing cream. Unlike others, you apply it daily, morning and evening, not once a week.
This amazing mask purifies oily skin from the stuck-on dirt that causes clogged pores, and cleanses it from accumulated bacteria that lead to the appearance of pimples and pale skin. The result is less oily secretions and a face that radiates freshness and radiance!
Yogurt mask
Yogurt contains anti-inflammatory and anti-bacterial properties, which makes it ideal for purifying the skin, as well as a type of zinc that regulates the secretion of oils in the skin.
To benefit from it, use it first as a scrub that removes dead cells and dirt, by mixing an equal amount of it with oatmeal and massaging the skin with it, then removing it with water, and then applying only yogurt as a mask for 10 minutes.
Tags:
best skincare for oily skin
,
best sunscreen for oily skin
,
cerave sa cleanser
,
cetaphil
,
control oil
,
dermatologist
,
dermatology
,
doctorly
,
dr lj maxfield
,
dr muneeb shah
,
dr shah
,
how to mattifying skin
,
how to treat oily skin
,
ingredients that help with oily skin
,
la roche posay
,
niacinamide
,
Oily skin
,
oily skin routine
,
skincare
,
skincare routine
,
skincare routine for oily skin
,
tiktok doctor