LIFESTYLE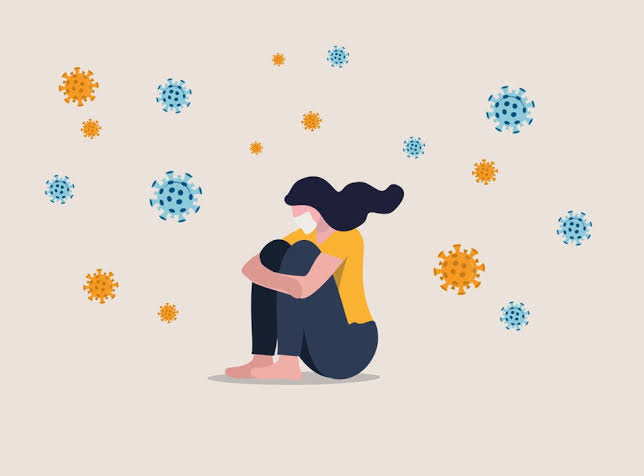 How to deal with stress and anxiety during the pandemic?
As you watch the events of the coronavirus outbreak unfold, it is not abnormal to experience increased feelings of stress and panic.
The news keeps pouring in and the information can be overwhelming and frightening. You may experience anxiety and fear due to many issues such as dealing with family members or people at risk, the need to work from home, or just adjusting to new situations. Over the days, stress can build up and affect you both physically and mentally.
In this article, we present some surefire ways to manage the stress around the outbreak and keep a positive mindset.
Maintain social ties
Maintaining social connections is one of the most important things you can do to promote your own mental health and that of others. Make a point of reaching out to those you love to maintain strong relationships, even if we keep our physical distance.
This is especially important for people with depression, anxiety, and other mental health issues. Ask them how they are – offer to listen to them and let them know that you care about them.
Be kind to others
Simple actions can have a lot of meaning, like offering to run errands for a neighbor or friend who may be more vulnerable, or letting people know that you are available to help them. Not only will they feel less isolated and lonely, but you will likely feel better, too.
Take a break from the media
If you spend a lot of time reading or watching media coverage and notice that it makes you anxious, consider limiting yourself to checking the news only once or twice a day, and for a limited time. Use reliable sources to keep up to date, then take a break. Turn off the TV and listen to some music, you will feel much better.
Take care of yourself
Eat fruits and vegetables, exercise regularly, and get enough sleep. We know that sleep has a direct impact on the immune system, so set a regular time each night to relax and rest.
Modify your sports program
If you choose to exercise at home rather than in the gym, have fun changing your routine. There are lots of tips available on the Internet for training without special equipment. Exercise is good for your mental health. Here are some ideas to get you moving without leaving the house.
Breathe deeply
By taking the time to pause for just three full, deep breaths, we can restore the reaction of both body and mind. Try doing this several times a day and see the difference it makes. This easy-to-perform exercise  is another way to reduce stress.
Share your feelings
It is normal, especially at these times, to feel anxious and stressed. Know that you are not alone and that it is okay to share your feelings with a friend, family member, coworker, doctor, or anyone you trust. Your children may also feel anxious, do not hesitate to encourage them to express themselves on their moods.
Practice gratitude
Practice gratitude by making a daily habit of writing down a few things for which you are grateful. Better yet, send them to a friend and ask them to share their list with you.
If you suffer from depression, anxiety, addiction, or other mental health issues, contact your doctor.
The extra boost
GOOD BYE STRESS ® contributes to optimal relaxation thanks to Lemon Balm and helps reduce the negative impact of stress thanks to Rhodiola. It also participates in reducing fatigue and a good emotional balance thanks to Magnesium and Vitamin B6 which participates in normal functioning of the nervous system and normal psychological functions. (including mood).
Usage tips
15-day program  :  1 to 3 capsules per day to be distributed during meals.
GOOD BYE STRESS ®  is preferably taken with morning and noon meals.