COOKING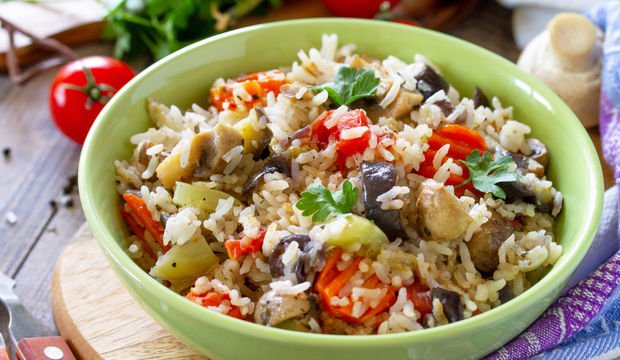 Eggplant and mozzarella risotto
Ingredients for Eggplant and Mozzarella Cheese Risotto:
350 gr. aubergine
250 gr. rice
100 gr. water mozzarella (or 1 water mozzarella)
100 gr. fresh tomato paste
20 gr. onion
vegetable juice
extra virgin olive oil
Salt
Black pepper
5 delicious alternative cooking techniques to frying
How to make risotto with eggplant and mozzarella cheese:
Grease the eggplants and bake them in a preheated 200 degree oven for 35 minutes. cook it. Cool, peel the skins and cut into small pieces. Saute the chopped onion with 2 tablespoons of olive oil. Add the rice and cook for 1 min. Stir and sauté again. Pour 1 ladle of vegetable juice into it. Repeat the process as the vegetable draws juice. Add the eggplants and slowly add the vegetable broth (700 gr.) to the risotto. 10 min. Then add the fresh tomato paste. Sprinkle a pinch of salt and pepper on the risotto and cook. Remove from the stove and add 1 tablespoon of olive oil and mozzarella cheese and mix. Enjoy your meal.