Haircare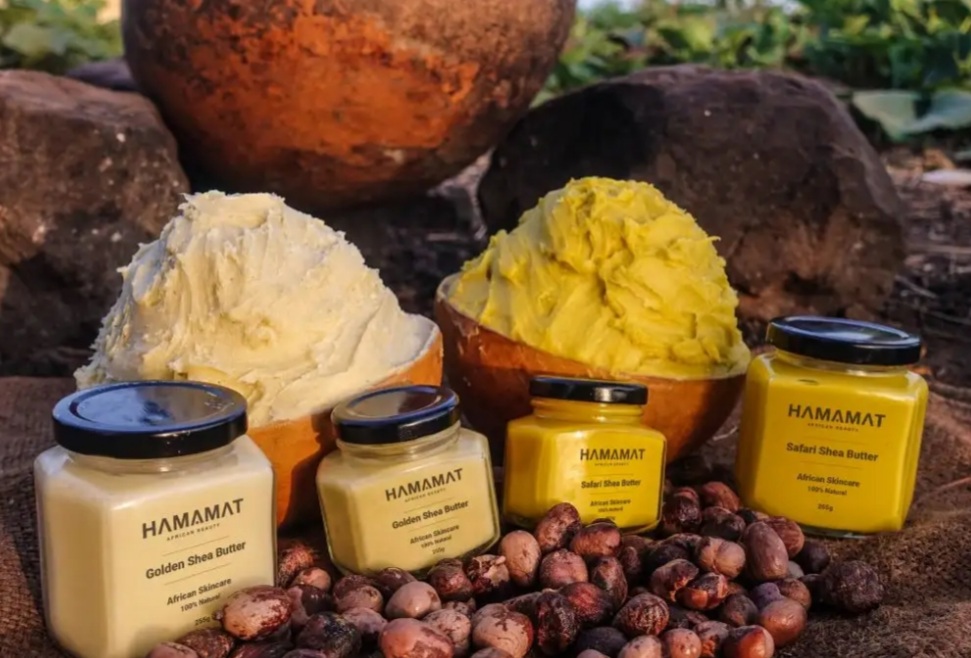 Benefits of shea butter for hair 7 benefits that promote healthy hair
The benefits of shea butter for hair are no less than the benefits of shea butter on the skin. Shea butter is one of the most important natural ingredients that can be used on the hair, as it provides the hair with the nutrients it needs, as it moisturizes the hair and prevents the appearance of signs of graying in it and many more benefits The other that we will show you in this article is about the benefits of shea butter on hair.
The use of shea butter dates back to the era of Cleopatra when she carried a jar of shea butter with her anywhere she went and was used as a cosmetics or body lotion for thousands of years now. Shea butter was one of the most important commercially sold refreshments in the Middle Ages, then its popularity spread throughout West Africa and its coastal areas.
Benefits of shea butter for hair
We will explain to you the most important benefits of shea butter on the hair and ways to use it on the hair.
1- Shea butter helps repair damaged hair:
Chemical preparations, straighteners and hair curlers are primarily responsible for removing the natural moisture from the hair. Shea butter can help restore this lost moisture from the hair, as it protects the hair from the harsh weather conditions it is exposed to, and it protects it from free radicals that are found in the air and water. Shea Butter has an SPF that is low enough to protect the hair from sun damage caused by exposure to ultraviolet rays. Hair from heat tools or any harmful substance that is passed along the hair as it is effective in treating treated hair and dyed hair. Shea butter also protects hair against salt and chlorine when applied to the hair before swimming.
Here are some simple ways to introduce shea butter into your hair care regimen:
Take 1 tablespoon of raw shea butter or unrefined, unprocessed shea butter and melt it in the microwave for 30 to 60 seconds. Once the butter has cooled a bit, add a few drops of lavender essential oil. This step is not necessary. Section your hair into small sections and apply Liquid butter on your scalp and the entire length of your hair. Leave it on the hair and scalp for half an hour, then rinse your hair with a gentle shampoo on the hair and scalp. 2- Shea butter prevents hair loss:
The fatty acids in shea butter protect the scalp and hair and provide them with several essential nutrients that improve both the scalp and hair health. This will make your hair stronger and reduce the chances of hair loss and hair loss. Shea butter also contains natural properties. An anti-inflammatory that helps treat infections in the scalp and thus reduce the chances of hair loss and thus your hair will grow more intense and have a natural luster when you use Shea Butter regularly.
3. Shea Butter Helps Soothe a Dry and Itchy Scalp:
Shea butter is effective in alleviating the dryness and itching of the scalp. It also helps prevent and treat dandruff, as it contains natural anti-inflammatory properties. It also contains rich fats that can be absorbed by the skin without leaving a greasy residue on the pores, and thus it is effective in Moisturizing dry scalp, psoriasis and other common scalp conditions.
To get rid of and treat dandruff of the scalp using shea butter, you can apply the following steps:
Take a piece of shea butter in one hand. After the shea butter melts, use the fingers of the other hand to massage the shea butter little by little into your scalp. To eliminate dandruff as soon as possible, apply this method from two to three times a week regularly. Shea for your health 4- Shea butter treats the split ends of hair:
Shea butter has moisturizing and regenerative properties on the hair and scalp, and this strengthens the hair strands and reduces breakage. It is also rich in vitamins A and E that work to calm dry hair and repair damaged and split ends of the hair.
To repair damaged and brittle hair using shea butter, you can apply the following steps:
Mix shea butter with any type of carrier oil such as virgin olive oil or virgin coconut oil. Apply the mixture of oils and shea butter to the hair strands. Leave the mask on the hair for at least 30 minutes. Wash your hair with a nourishing shampoo for brittle and damaged hair. For best results Repeat this method twice a week regularly. 5- Shea Butter is a natural conditioner and conditioner for hair:
Shea butter contains large amounts of vitamins A and E, which makes it an excellent choice for moisturizing hair from the roots to the ends. It can be used as a natural hair conditioner as it is effective in retaining moisture in the hair without leaving the hair greasy.
– Shea butter helps straighten curly hair:
Shea butter works to soften fragile hair, and due to its natural, non-greasy nature, it helps to control excess oil in the scalp. Massaging the hair with large quantities of shea butter can give you soft and silky hair. Shea butter must be applied twice a week for hair growth and this will improve the texture of the hair. Hair and helps moisturize hair, so shea butter can be used on a large scale in curly hair care products.
To smooth frizzy hair using shea butter, you can follow these steps:
Rub a teaspoon of shea butter between the palms of your hands. When the shea butter melts, pass your hands between strands of your hair. Brush the hair until you make sure that you cover each strand of your hair with the shea butter. What are the benefits of Shea butter for the skin 7- Shea butter protects the hair from The effect of the heat of the hair iron and hair dryer:
Constant exposure of hair to heat leads to hair damage and bombing, and hair loses its vitality, so we advise you if you are those who are constantly straightening their hair with a hair iron or hair dryer regularly, use a small amount of shea butter to protect your hair and its strands from the damage of exposure to heat.
To protect your hair from exposure to heat by using shea butter, you can follow these steps:
You can use shea butter directly on the hair, or you can add grape seed oil or avocado oil to it, as both oils have a high burning point. Apply the mixture to small areas of hair while drying or straightening the hair.