Banana and tea mask for acne and dark spots
30 December, 2021
0 Comments
---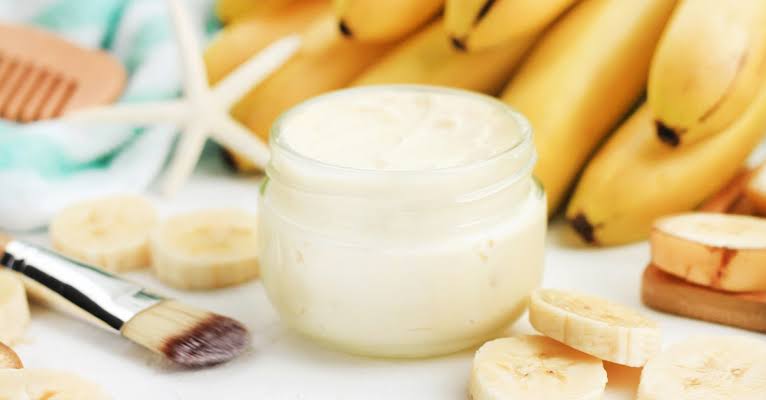 ---
We all know the importance of green tea, but in this article we will learn about the importance and benefits of black tea, which is no less important than green tea.
It is known that black tea contains caffeine, which helps get rid of puffiness, just like green tea contains antioxidants that prevent the appearance of acne and dark spots and that it enhances blood flow in the eye area and eliminates dark circles, and shrinks pores.
 Banana and tea mask for acne and dark spots:
You have to add a little lemon to the mask, because lemon helps eliminate dark spots and scars caused by acne today, and black tea together works to tighten the skin, with the addition of bananas that moisturize the skin and help rejuvenate cells. Adding lemon is optional.
Steps:
First, mash the banana well, then squeeze half a lemon and stir well with the banana. Do not add too much lemon juice.
Bring the black tea leaves, and before placing them with the rest of the ingredients, put them in hot water for a minute.
After applying the mask, I start doing a facial massage using a clean towel and make sure that the mask covers the entire face as well as the neck. Leave the mask on the face for 10:15 minutes, and peel off before rinsing the face to make sure that the skin has absorbed the mask well.
If there is an amount of the mask left, it can be stored in the refrigerator and used at a later time. It is better to put the mask in a box of cubes and freeze in the freezer within a week. The mask cube is used to make a facial massage, it is soothing to the skin and contains many benefits
Tags:
Acne
,
dark circles
,
dark spot